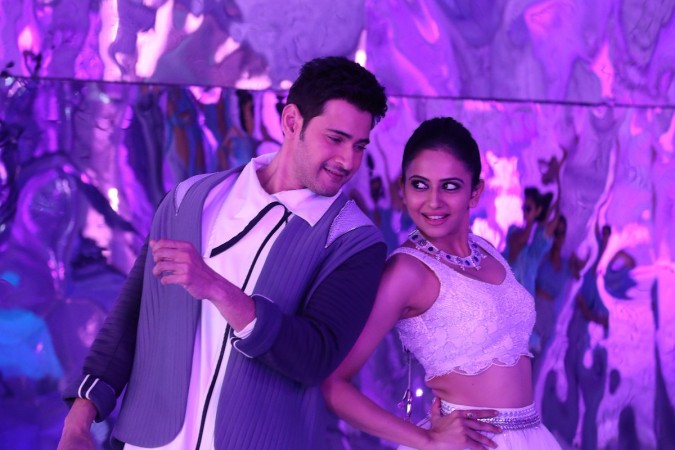 AR Murugadoss' SPYder starring Mahesh Babu and Rakul Preet Singh got brilliant response at the worldwide box office on its first day, and is set become the biggest opener for the Prince of Tollywood.
SPYder has made headlines for several good reasons, and its promos garnered a lot of attention. The makers created massive publicity for the movie. Above all, the rare combination of Murugadoss and Mahesh heightened the viewers' expectations and curiosity.
The movie went to do record breaking pre-release business and become the highest earner among non-Baahubali Telugu films even before its release.
The distributors arranged for the film to be release in over 2,500 screens around the world in a bid to recover their investments in the first weekend.
The hype surrounding it helped the film to huge advance booking amounts for its opening day. After seeing all these aspects, trade experts have predicted that the movie will start with a bang at the box office.
The Mahesh Babu and Rakul Preet Singh-starrer premiered in a large number of screens in key international markets like the US and the UAE on Tuesday, and garnered fantastic response, with some screens witnessing 100 percent occupancy.
SPYder collected over $1 million (Rs 6.56 crore) at the US box office alone in the preview shows. The movie is estimated to have grossed Rs 5 crore in other countries.
Its screening started in early hours of Wednesday in Andhra Pradesh, Telangana, Tamil Nadu and Karnataka. SPYder ran to packed houses in almost all screens in these areas in these shows. The movie registered an average of 75 percent occupancy in the regular morning and matinee shows.
BA Raju, an observer of the Telugu film industry, tweeted: "Superstar Mahesh's #SPYder is off to a flying start at box office. Fantastic openings all over #SPYderDay. [sic]"
The AR Murugadoss-directed film has got huge advance bookings for its evening and nights shows and is expected to make even bigger collections than it did in the morning shows.
As per early trends, SPYder will collect Rs 55 crore gross at the worldwide box office on the first day. It will beat the record of Srimanthudu, which is the biggest opener for Mahesh Babu with a collection of Rs 32 crore gross.
SPYder has garnered mixed response from critics and audiences, and the word of mouth is likely to take a toll on its collection at the box office in the following days.
However, this bilingual movie has got a five-day extended opening weekend and is expected to recover over 70 percent of the investments of its distributors in this period.