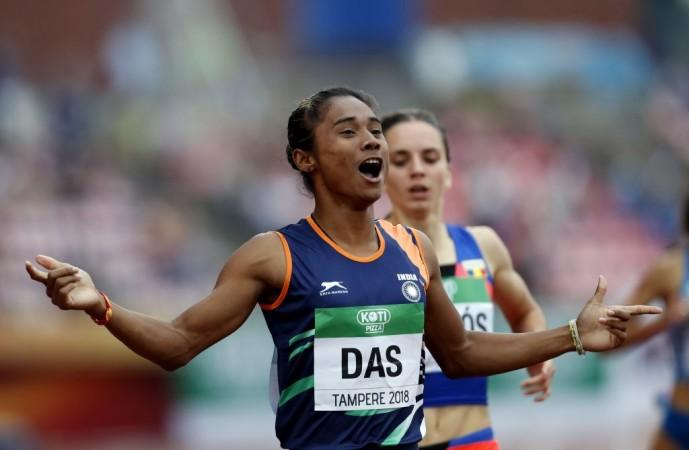 Indian track and field athlete Hima Das has shot into the spotlight in the last six months, impressing and winning medals across the world.
The 18-year-old star sprinter won gold at the World U-20 Championships 2018 in the 400m event, and brought home more medals at the recently concluded Asian Games in Indonesia, where she won three medals in total - silver in the women's 400m, another silver in the mixed 4x400m relay event, and gold in the women's 4x400m relay event.
Das has now said that she will concentrate on participating only in the 400m and relay events: "You can only participate in two events, so right now I am focusing on 400m and 4x400m relay."
Das said that she will no longer participate in 100m and 200m events, "My focus is only on 400m and 400m relay (women's and mixed team). That's where I feel I should concentrate on. So, no 100m, 200m races for me now."
Following her remarkable year and her achievements on the track, the 18-year-old from Assam was nominated for the Arjuna Award. Das said that she was surprised to receive the award this year, " I didn't expect to get so soon. I was thinking of getting it in 2019 maybe, so it feels good."
Hima set a national record in the 400m at the Asian Games, running a time of 51.00, and then did one better in the final where she won silver, clocking a time of 50.79. In the first-ever mixed relay event, the Indians finished second place for a silver at the Games, adding to India and Das's tally. Das was also a part of the Indian women's relay team who once again won gold at the Asian Games.