The Day 8 of the Asian Games was a successful one for the Indian contingent as athletes from various sports - from bridge to equestrian, compound archery and more assured or won medals for the country.
Nonetheless, the stars of the day were the athletes in the track and field events who won an array of silvers and put in stellar performances in the qualifying rounds to march into the final as favourites.
Women's 100m athlete Dutee Chand won silver in a close race where she ended 0.02 seconds away from a gold medal, which eventually went to Bahrain's Edidiong Odiong.
Chand has been through a lot over the years with her hyperandrogenism condition, but the Asian Games medal will be one of her greatest triumphs so far. The 22-year-old has been training with Indian badminton coach Pullela Gopichand in Hyderabad and will look to improve on her performances and perhaps target an Olympic medal.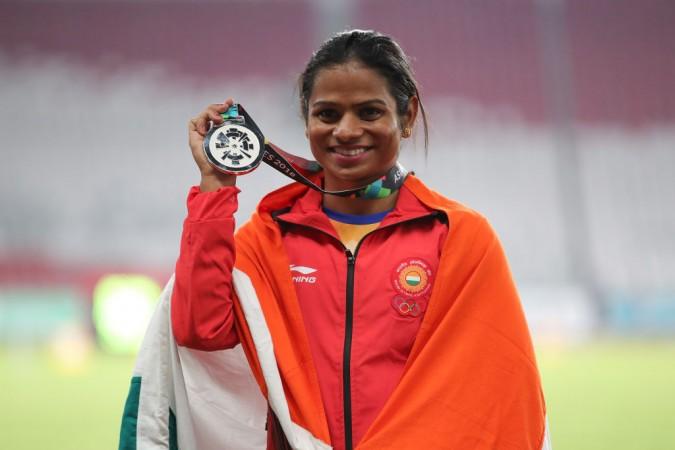 India had more success in the 400m in the men's and women's events as they won silver in both. 18-year-old Hima Das, who was tipped to bring home a medal after her heroics in the IAAF World U20 Championships earlier this year, won the silver medal with a time of 50.79s.
She finished second behind Bahrain's Salwa Naser, who set an Asian Games record with a time of 50.09s. Another Indian 400m athlete, Nirmala, also qualified for the final of the 400m event but had to settle for a fourth-place finish.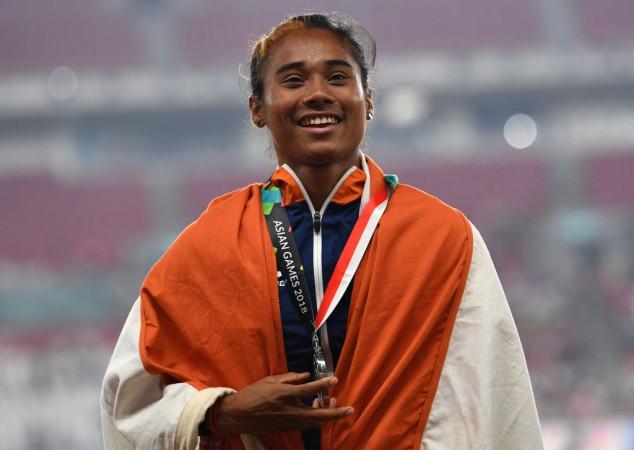 The men's 400m race gave India the same finish - second and fourth, as 24-year-old Muhammed Anas Yahiya finished second with a time 45.69s, behind Qatar's Abdalelah Hassan. Another Indian, Arokia Rajiv, finished fourth and missed out on a bronze medal.
Heartbreak for G Lakshmanan
India won another medal in the men's 10,000m race as Lakshmanan Govindan finished third but he was later disqualified for stepping outside the track, while 19-year-old long jumper Sreeshankar, finished in sixth place in the finals.
India has had a great run in track & field so far in the Asian Games and there are more medals to be won by the shining stars in Indonesia!