The International Cricket Council (ICC) has denied allegations of spot-fixing in the ongoing third Ashes Test between Australia and England in Perth after The Sun reported that two Indian bookies were ready to sell details of rigged periods of play to the newspaper's undercover reporters.
ICC anti-corruption unit general manager Alex Marshall said the governing body is taking the allegations "extremely seriously" but it was not able to find any "evidence" of spot-fixing that might take place during the WACA Test.
Bookies claim they manipulated IPL matches
"We have now received all materials relating to The Sun investigation. We take the allegations extremely seriously and they will be investigated by the ICC Anti-Corruption Unit working with anti-corruption colleagues from Member countries," Marshall said in a statement.
He added: "From my initial assessment of the material, there is no evidence, either from The Sun or via our own intelligence, to suggest the current Test Match has been corrupted. At this stage of the investigation, there is no indication that any players in this Test have been in contact with the alleged fixers.
"The allegations are wide-ranging and relate to various forms cricket in several countries, including T20 tournaments. We will look closely at all the information as part of our investigation."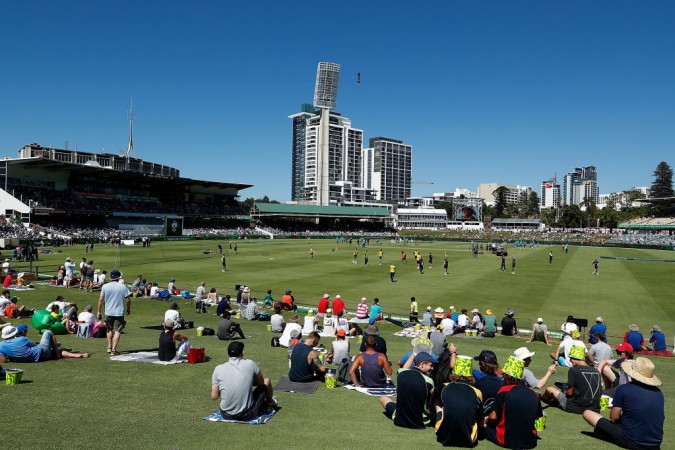 Bookies reveal IPL manipulation details, The Silent Man of Australian cricket
The bookies were identified as Sobers Johan and Priyank Saxena and they offered to sell details of play such as the number of runs scored in an over for $187,000.
Notably, Johan who reportedly represented Delhi at junior level, claimed he had played with Indian captain Virat Kohli for Delhi state team, according to the newspaper report.
Johan and Priyank, who reside in Delhi, said they work with a "fixer" in Australian cricket, who is known as "The Silent Man". He has connections with current and former players, including a World Cup-winning all-rounder, according to the two bookmakers.
The bookies also told the undercover reporters they had previously manipulated matches in the Indian Premier League (IPL) and are now targeting upcoming Australia's Big Bash League (BBL), starting December 19, according to Reuters.
Notably, spot-fixing row marred the reputation of cash-rich IPL during 2013 edition. Three players -- S Sreesanth, Ajit Chandila and Ankeet Chavan -- were arrested and then handed life bans for their alleged involvement in spot-fixing. League heavyweights Chennai Super Kings (CSK) were also suspended along with Rajasthan Royals for illegal betting.
WACA Test underway
Meanwhile, the England and Wales Cricket Board (ECB) and Cricket Australia (CA) have denied the involvement of their players in the alleged spot-fixing row. Both the cricket bodies said they will cooperate with ICC anti-corruption unit.
England, who are trailing 2-0 in the five-match Ashes series, won the toss and opted to bat against Australia in WACA. They lost Alastair Cook early, but Mark Stoneman and James Vince have stitched a 50-plus partnership to give the team a solid start.