The upcoming M Night Shyamalan movie, Glass, will bring together the lead characters from Unbreakable and Split. It would be the first time when Split's lead character will come face-to-face with Unbreakable's superhero. However, Shyamalan recently revealed how these two iconic characters were nearly featured in the first film only.
In a recent interview with Vulture, Shyamalan opened up about his upcoming movie and stated that in the beginning, Unbreakable and Split were planned together.
"David and the Horde bump into each other at the train station, and David follows him. It's a narrative issue. Whenever you raise the stakes, you can't un-raise them. So once you introduce girls being abducted, there's a ticking clock that doesn't allow for the breadth of character development that I wanted to do in Unbreakable with David, his wife, and his kid.
The amazing world of physiological thriller movies began with Shyamalan's 2000 superhero drama movie, Unbreakable. In the first film, Shyamalan achieved what makes him unique -- throughout the film, the protagonist is trying to find his true identity while he is struggling with the notion of being an extraordinary person.
Unbreakable follows the story of David Dunn (Bruce Willis), a security guard who survives a train wreck and other such instances only to find out that he is literally unbreakable. David befriends Elijah Price (Samuel L Jackson), a disabled man who owns a comic art gallery and he is the one who provokes David to overcome his fear and accept his true identity.
The success of Unbreakable opened several gates for Shyamalan. The 48-year-old Indian-born director went on to make films like Signs, The Village, The Happening, The Visit, and others. But he did not taste success which movies like The Sixth Sense and Unbreakable garnered him. In the interview, he also talked about the criticism he faced and how he overcame it.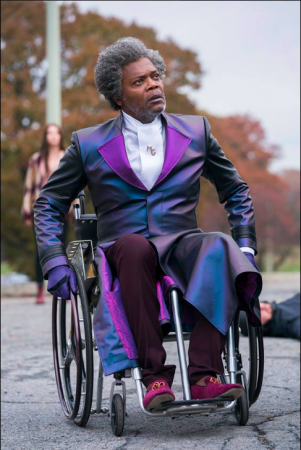 "You need to be in a good place. Unbreakable didn't necessarily work out exactly the way I wanted it to. But now I would go back and tell my younger self, 'That column is not your concern. Keep going.' Failure is very cleansing, and success is very confusing."
Sixteen years after Unbreakable, M. Night Shyamalan gave us James McAvoy's Split. In the psychological horror movie, we saw Kevin Wendell Crumb (McAvoy), a man with 23 distinctive personalities, who kidnaps three teenage girls to present them as an offering to The Beast — the 24th personality. The movie received generally positive review and went on to gross $278 million worldwide on a budget of less than $10 million.
James McAvoy's Split served as a standalone sequel to Unbreakable, which brings us the upcoming movie Glass. The upcoming Glass movie will feature David Dunn, Elijah Price and Kevin Crumb returning to their respective characters.