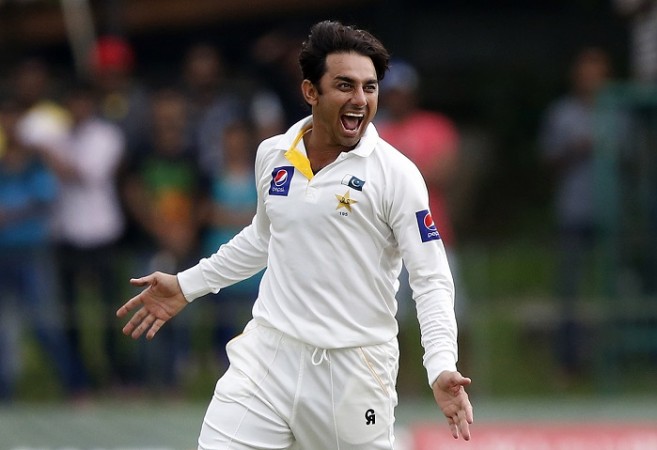 Pakistan's spin wizard Saeed Ajmal returns to the Pakistan squad for all three formats of the game for the Bangladesh tour. Eight months ago, when his bowling action was found to be illegal by the International Cricket Council (ICC), he was suspended from the game of cricket. Thereafter, he went under remedial work to fix his action and his hard work has paid off.
He holds the key to success for Pakistan across all formats of the game but unfortunately he could not participate in the recently-concluded ICC World Cup because of the ban against him. Last time he played was against Sri Lanka in August 2014, reported the official Cricket Australia website.
Ajmal agreed that Pakistan is going through a tough phase but is confident of his side bouncing back. "These are difficult times for Pakistan cricket but I am convinced there is no dearth of talent and in one year's time the team will be settled through concerted efforts and we all will do our best to lift our beloved sport," said Ajmal in an interview to NDTV.com.
Ajmal's return is definitely going to delight all Pakistani fans. While Ajmal makes a return to international cricket, the PCB axed some of the other players. Umar Akmal and Ahmed Shehzad were dropped from the squad because of indiscipline. Pakistan's selection committee head Haroon Rasheed issued a warning that discipline would be under the radar. "There will be no compromise on discipline and that's why we have dropped Umar from all formats and Ahmed Shehzad from two," Rasheed said in an interview.
Pakistan coach Waqar Younis had complained against Shehzad and Akmal about their indiscipline during the world cup which according to him resulted in Pakistan's exit after their loss to Australia in the quarter-finals.
Mohammad Hafeez too makes his return to the squad as he could not be a part of the world cup squad due to a calf injury. His action was also found to be illegal and he will be tested again in order to get clearance to play in the upcoming series against Bangladesh.