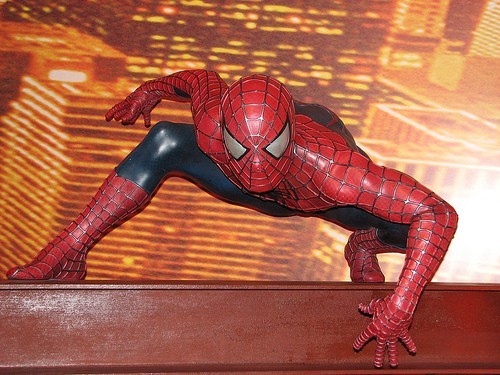 In the forthcoming reboot of Spider-Man, Micheal Keaton will be seen playing a major villain of Peter Parker.
The president of Marvel Studios, Kevin Feige, revealed that Keaton plays one of Peter Parker's oldest enemies, Adrian Toomes, aka the Vulture, in Spider-Man: Homecoming.
Keaton, who gained fame in the 90's playing Batman in Tim Burton's film, has been long-rumoured for the post although a few reports initially suggested that he had turned down the offer. Keaton will star opposite Tom Holland as Peter Parker/Spider-Man.
In 2014, Keaton had won an Oscar for his role as an ageing actor who rose to fame for his portrayal of Birdman - a flying, telekinetic superhero.
Amid some controversies, African-American actress Zendaya would play Spider-Man's love interest Mary Jane Watson, who was originally depicted as white.
Spider-Man: Homecoming is a joint production of Sony and Marvel Studios. British actor Tom Holland will appear in the role of Spider-Man in his first standalone film, following on from his cinematic debut in this year Captain America: Civil War. The actor confirmed that the shooting of the film had finished in October.
Apart from Spiderman, Feige has confirmed about villains from other significant forthcoming movies Thor: Ragnarok, Avengers: Infinity War. He said, "Cate Blanchett is playing Hela in Thor: Ragnarok. And of course, finally, we're showcasing Josh Brolin's Thanos (in Avengers: Infinity War). We're looking forward to that very much."
Keaton's return to this genre makes him the latest addition in the list of Oscar-winning actors to join the Marvel Cinematic Universe. It is the third time Marvel has tried to rebuild the Spider-Man franchise.
Spider-Man: Homecoming is scheduled for release on July 7, 2017.