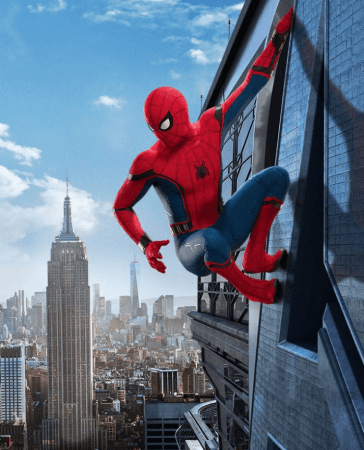 While the rest of the world waits with bated breath for Avengers Endgame, Marvel is already getting Spider-Man ready for his next adventure. While details on Far from home are still scant, a trailer played at Brazil Comic-Con (CCXP) offered those present a look at what can be expected, heroes, villains, as well as a bunch of other small specs of information were peppered throughout the clip.
The trailer for Spider-Man: Far from Home is yet to be released, but based on what people saw that day at the Con, here are a few things that people gleaned off the film's first promo. According to Nerdist News, the trailer features Nick Fury, Happy Hogan, Aunt May, Ned, MJ, and Peter Parker as well as the villains—this includes Mysterio and the Elementals.
Spider-Man: Far from home, according to the report, Spidey and his friends are in Europe. They are possibly enjoying some kind of school trip when Nick Fury shows up and gives Spider-Man a mission. The mission is some kind of espionage/spy work. It is at this time that the audience is likely to meet Mysterio, Hydro-man and Molten-man—the rumoured villains of the film. However, since the rights of both Hydro-man and Molten-man are with Sony, Marvel might just use the Elementals, an obscure group of villains from the comics. So they can be water—Hydron—and fire-based—Hellfire—baddies who can pretty much stand in for them.
Among the many small details that fans at the Con saw in the trailer include a brief exchange between Aunt May and Happy Hogan that borders on flirtatious. Are they two going to be an item? We can't say till the film comes out, but no one seems to actually be complaining if they do. That cuts to Peter packing up for the trip, leaving his Spider-suit behind because he wants a break from crime fighting.

Cutting to Venice, Peter and his friends are spending time sight-seeing. Back at the hotel room, Ned gets shot by a tranquilliser dart and out of the shadows emerges Nick Fury, calling on Peter for a secret mission.
Towards the end of the trailer, Jake Gyllenhaal finally makes his grand entrance as Mysterio. This time, he is actually shown as a good guy, teaming up with the web-slinger to take down the water/hydro-man bad guy. Longtime comic book fans, however, are familiar with the way Mysterio operates, and that is to start off helping the hero and then halfway through flip on them. So that could be what will happen in Spider-Man: Far from home as well.
What are your thoughts on the new yet-to-be-released trailer? Are you as hyped for the film as the rest of us are?