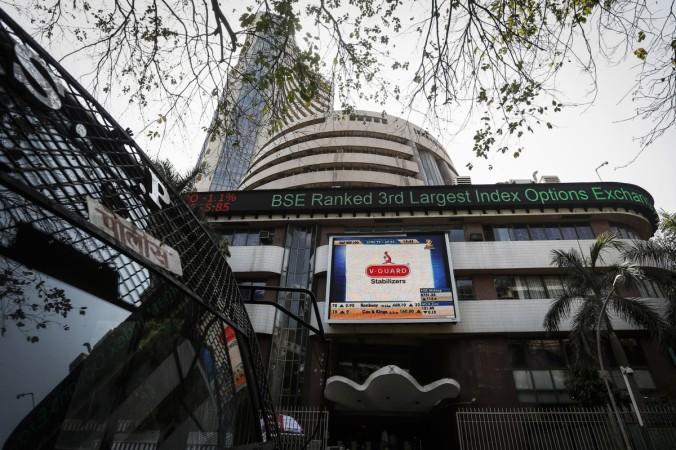 SpiceJet, India's fourth-largest airline by passenger volumes, saw its share price spurt by more than 10 percent on the Bombay Stock Exchange (BSE) on Tuesday. The reasons were not known, since shares of rivals Interglobe Aviation (owner of IndiGo Airlines) and Jet Airways were trading with modest gains.
The SpiceJet stock rose 10.74 percent on the BSE to Rs. 76.80 in early trade, but later shed gains and was hovering around Rs. 74.85 at about 1 p.m., still up 7.93 percent.
The S&P BSE Sensex was trading 275 points higher, or 1.07 percent, at 25,953.
SpiceJet flew 29.93 lakh passengers during the first three months of 2016 and had a market share of 13 percent of the domestic passenger traffic in March, according to data released by the Directorate General of Civil Aviation (DGCA) recently.
The company's passenger load factor at more than 90 percent during the January-March quarter was the highest for the industry.
Controversy over alleged misbehaviour with air hostess
The company was in the news recently when one of its pilots was sacked for allegedly misbehaving with an air hostess on an international flight.
The alleged incident, which took place on Feb. 28 on its Kolkata-Bangkok flight, was brought to the company's notice by the air hostess after which SpiceJet informed the DGCA.
A Hindustan Times report, citing sources, said that the pilot allegedly called the air hostess to the cockpit and made her sit in the pilot's seat while flying to Bangkok."
"The pilot has been sacked," the daily quoted a SpiceJet executive as saying.
For the third quarter ended December 2015, SpiceJet had reported standalone net profit of Rs. 238.40 crore as against net loss of Rs. 275.03 crore in the corresponding quarter in the previous year and an 11 percent growth in net sales to Rs. 1,439 crore.
SpiceJet is yet to declare its earnings for the fourth quarter ended March 2016.