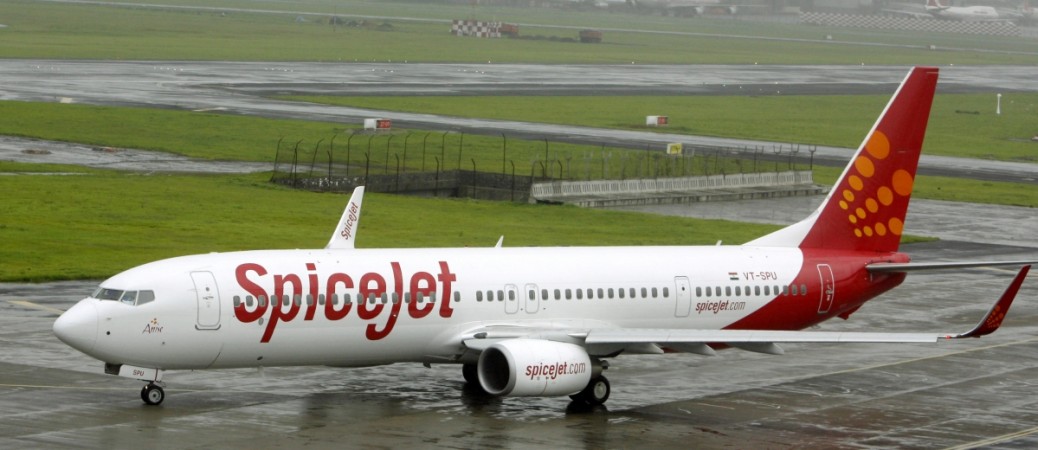 SpiceJet is poised to perform well in the coming quarters, sustaining its topline and bottomline growth momentum, according to analysts. The share price of the Ajay Singh-controlled budget carrier has soared 167.8 percent in the past year. From an almost 52-week low of Rs. 23.05 on Sept. 10, 2015, the stock has appreciated sharply to Rs. 61.75 on Sept. 9, 2016.
The company is confident of posting higher revenue growth and profit based on effective fleet utilisation or passenger load factor (PLF), increased fleet size, lower interest costs as a result of reduced debt and cost rationalisation.
SpiceJet reported 104 percent rise in net profit for the first quarter (Q1) ended June 2016 to Rs. 149 crore and 37 percent increase in revenues to Rs. 1,522 crore.
Fuel costs dropped 11.36 percent to Rs. 399.67 crore in Q1 from Rs. 358.88 crore in the quarter ended June 2015. Finance costs also declined sharply to Rs. 20.88 crore from Rs. 28.64 crore in the corresponding quarter last year.
"This quarter's results further demonstrate the impact of efforts that are being put into strengthening SpiceJet." said Ajay Singh, CMD, Spicejet Limited said in a statement, adding, "We remain focussed on growing responsibly in a growing but a challenging market."
Analysts expect the company to post consistent growth in the coming quarters on the mix of multiple factors.
JM Financial
The financial services firm said that SpiceJet is on a growth trajectory on the back of sensible pricing and utilisation of resources. "SpiceJet's aggressive utilisation levels – FY16E PLF @90%, block hours @ 151k hours backed by tactical pricing & ancillary revenue focus, continues to augur well for revenue maximisation," wrote Ashutosh Somani and Nitin Agarwala in their note.
"Industry high load factors, cost rationalization by the new management, coupled with significantly lower ATF prices have helped turn around the loss-making airline – delivering profits for six quarters in a row.
"SpiceJet's strong regional presence places it favourably to avail benefits proposed in the new Civil Aviation Policy's regional connectivity scheme," they added.
Prabhudas Lilladher
"With aviation companies performing better on parameters related to both revenues and profitability, we believe Spicejet is in a strong position to provide the best profitability growth in the sector, coupled with cheaper valuations as compared to the industry leader, Interglobe Aviation," the brokerage said in a note.
"Lower industry fleet size and the continued propensity of Indian travelers to gravitate towards Low Cost Airline Carriers (as against preferring alternative modes or Full Service Carriers) have led to higher Passenger Load Factor (PLF) for the airline companies.
"In tune with the above, SpiceJet offers the highest PLF in the industry after a striking return to profitability in FY16 post four years of being in the red," Prabhudas Lilladher added.
Anand Rathi Institutional Research
"The change in its management, lower prices of crude oil, the government's sharper focus, higher disposable incomes and the cost-benefit edge over the Railways were key factors in SpiceJet's FY16 sharp turnaround. Revenue in FY17 is anticipated to grow 17%. And, in the next two years aviation turbine fuel (ATF) is expected to be stable. The outlook continues to be robust."
"With the recent developments (BSE and SEBI both refusing the issue of warrants), concerns about the ~24% dilution are fading, and we believe a settlement through arbitration is possible," the brokerage said.