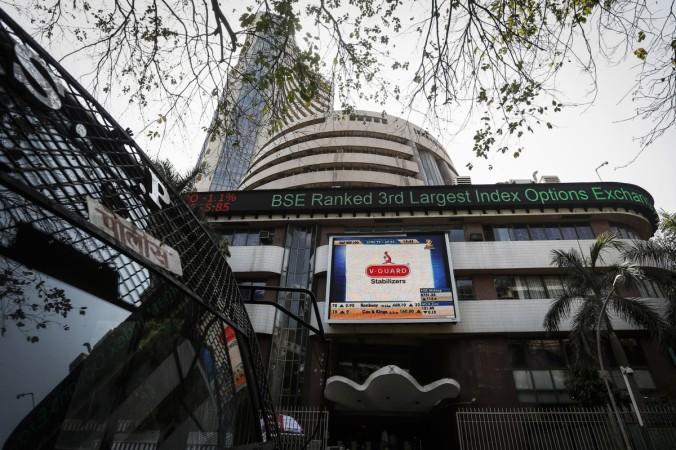 Shares of SpiceJet, Jet Airways and Indigo-parent Interglobe Aviation rose between 6 and 7 percent on the BSE on Monday after the Narendra Modi government liberalised foreign direct investment (FDI) norms in the civil aviation sector, allowing FDI investment up to 100 percent.
SpiceJet was the biggest gainer and its shares closed the day's trading at Rs. 69.30 (up 7.36 percent), followed by Jet Airways (up 6.56 percent, closed at Rs. 586.10) and Interglobe Aviation (up 6.02 percent at Rs. 1,071.15).
Reliance Defence shares were up 7.3 percent to close at Rs. 66.10 as the government announced higher FDI in the defence sector also. The government removed the "state-of-the-art" clause for foreign investment in the sector, but FDI beyond 49 percent will still be subject to government approval.
The Sensex closed at Rs. 26, 866.92 on Monday, up 241.01 points or 0.91 percent from its previous close. Stocks that lifted the 30-scrip benchmark index included Tata Motors, Tata Steel, Bharti Airtel, Infosys, TCS and Larsen & Toubro.
The 50-scrip NSE Nifty gained 68 points, or 0.84 percent, to close at 8,238.50.
The new FDI norms eclipsed fears of a stock market crash on Monday following RBI Governor Raghuram Rajan's announcement that he would not seek a second term at the banking regulator. Rajan conveyed his message in a letter addressed to RBI employees last Saturday.
On Monday, the Indian government relaxed FDI norms in nine sectors, including civil aviation. Foreign investment limit in Indian carriers has been raised from the existing 49 percent to 100 percent. While 49 percent will be permitted under the automatic route, any investment beyond the 49 percent limit will be subject to government approval.
FDI inflows into India rose to $55.46 billion in 2015-16, up from $36.04 in 2013-14, according to a government statement released on Monday.
Among sectoral indices, BSE Auto and BSE Realty rose more than 1 percent, while the BSE Information Technology index spurted 2 percent.