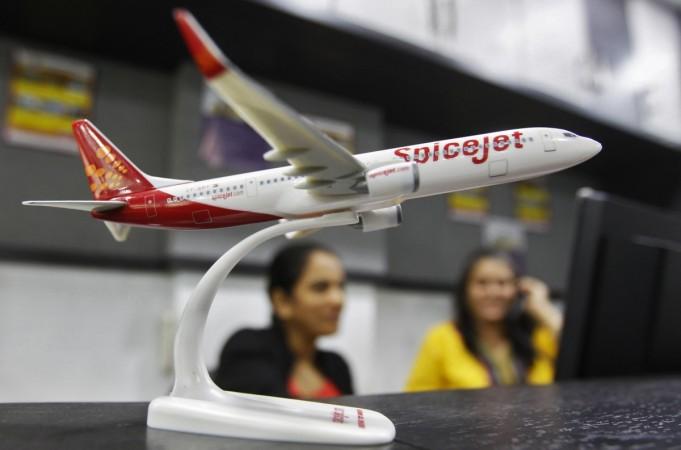 SpiceJet, the budget airline, refuted allegations of its credit facility being revoked by the Airports Authority of India on Friday, pushing the airline in to cash-and-carry mode.
SpiceJet's shares tanked 13% on the news, early Friday.
The chief operating officer of the airline, Sanjiv Kapoor, took to Twitter to clarify that the airline was not put on the cash-and-carry mode.
The airline is in the middle of a restructuring and has cut back on its fleet and operations. It plans to operate 22-24 Boeing planes until the middle of next year.
The Airports Authority of India (AAI) reportedly withdrew its credit facility relating to airport user fees from Thursday, 4 December 2014, midnight, leaving the financially-embattled low-cost carrier stranded.
Airlines are put on a cash and carry mode if their unpaid dues exceed an acceptable limit or they are unable to clear dues within the specified time limit.
The recent week has seen last-minute cancellation of SpiceJet flights, leading to much aggravation for regular flyers.
Travel agents have started booking clients with other airlines. A recent price war has added to the airline's woes.
Controlled by southern media baron, Kalanithi Maran's Sun Networks, the airline reported a loss of Rs. 310 crore in the second quarter ended 30 September, 2014.
On Thursday, the Civil Aviation Minister Ashok Gajapathi Raju termed the current business environment tough for doing aviation business in India and said the present regulations were not helping the sector.
He spoke of removing bottlenecks to make the industry sustainable; adding that the losses incurred by SpiceJet came as a 'heart attack'.
The airline is India's second largest by domestic passenger share.