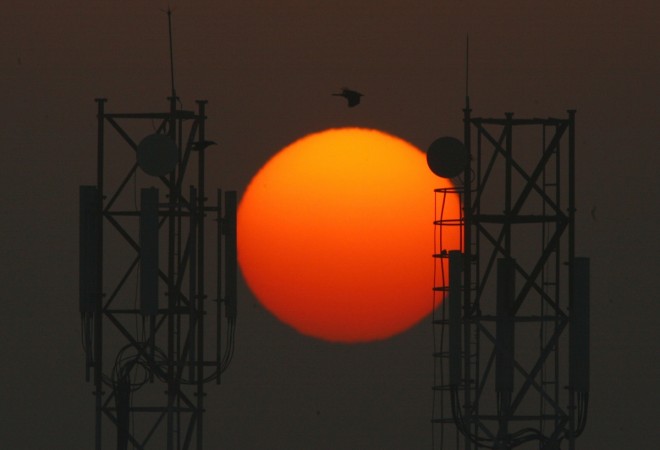 The second day of the mega telecom spectrum auction fetched the government Rs 56,872 crore as compared to Rs 53,531 crore on the first day. A total of 11 rounds of bidding were conducted at the end of two days, with five rounds on day one and six rounds on day two.
There was a high demand for the 1,800 Mhz band, but premium bands like 700 Mhz and 900 Mhz found no takers on account of high pricing. The demand for mobile airwaves picked up in select circles like Mumbai, UP East, UP West and Gujarat, Press Trust of India reported.
The spectrum band of 800 Mhz, 1800 Mhz, 2100 Mhz, 2300 Mhz and 2500 Mhz continued to receive interest from telecom firms even on the second day. According to government sources quoted by the Hindu, even though there was not much change in activity on day 2, the sources expect the auction to carry on in later days. "Even in one block, if the bidding continues, then it may continue for longer days. So, you never know when it stretches," the official said.
There was high demand in 2,300 Mhz band in the circles of Bihar, Gujarat, Kerala and Maharashtra. The frequency is known as a low price alternative for the 700 Mhz, 800 Mhz and 1,800 Mhz for providing 4G services.
On September 25, seven companies qualified to bid for airwaves during the spectrum auction. The seven companies were Bharti Airtel, Vodafone India, Reliance Jio Infocomm, Reliance Communications, Idea Cellular, Aircel and Tata Teleservices.
The Indian government has put 2,354.55 MHz of spectrum up for auction, which is valued at Rs 5.66 lakh crore.
Telecom stocks
The Bharti Airtel stock was trading at Rs 318.40 at around 11:02 am on Tuesday, down 0.11 percent from its previous close. The Idea Cellular shares were trading at Rs 80.45 apiece, down 0.68 percent from its previous close around the same time.
Similarly, the Reliance Communication stock was trading at Rs 46.70 down 0.43 percent from its previous close on the BSE.