SpaceX's Falcon 9 rocket is all set to launch a Dragon spacecraft to deliver critical cargo to the International Space Station (ISS) for the National Aeronautics and Space Agency (NASA). The Dragon will carry about 4,800 pounds of crew supplies and payloads to the space station to enable further research investigations on the orbiting laboratory.
It will be SpaceX's thirteenth Commercial Resupply Services mission (CRS-13) from Space Launch Complex 40 (SLC-40) at Cape Canaveral Air Force Station in Florida. The company has struck a contract with NASA to carry out resupply mission to ISS till 2024.
Also read: Reason why SpaceX has deferred Mars mission launch date
Falcon 9 launch live streaming details
Falcon 9 rocket will launch Dragon spacecraft to low-Earth orbit from SLC-40 from Cape Canaveral Air Force Station in Florida at 11:46 a.m. EST / 16:46 UTC / 10:16 a.m IST on Wednesday, December 13. The launch event will be live streamed on SpaceX official website and NASA TV 15 minutes prior to the scheduled launch window.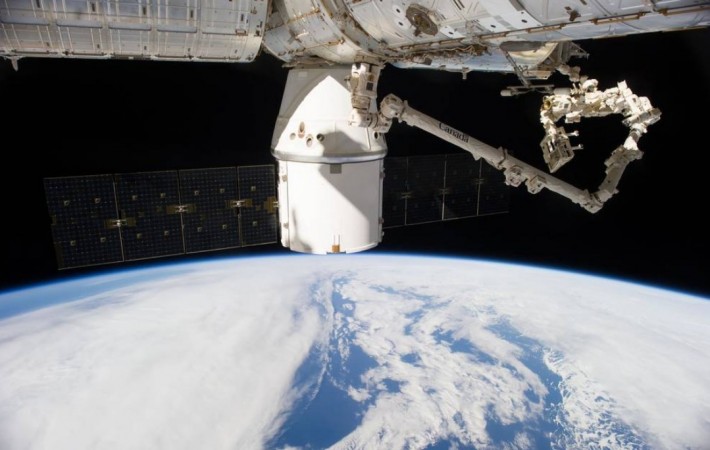 The mission was supposed to take place on December 12 but was delayed by a day "to allow for additional time for pre-launch ground systems checks."
It is the first time that SpaceX will be flying both a flight-proven Falcon 9 and a flight-proven Dragon spacecraft. Falcon 9's first stage previously supported the CRS-11 mission in June 2017 and the Dragon spacecraft previously supported the CRS-6 mission in April 2015.
Dragon will separate from Falcon 9 about 10 minutes after taking off and attach to the space station on December 15 and remain at the ISS for about a month. Whereas Falcon 9 will attempt to land at SpaceX's Landing Zone 1 at Cape Canaveral Air Force Station in Floroda.