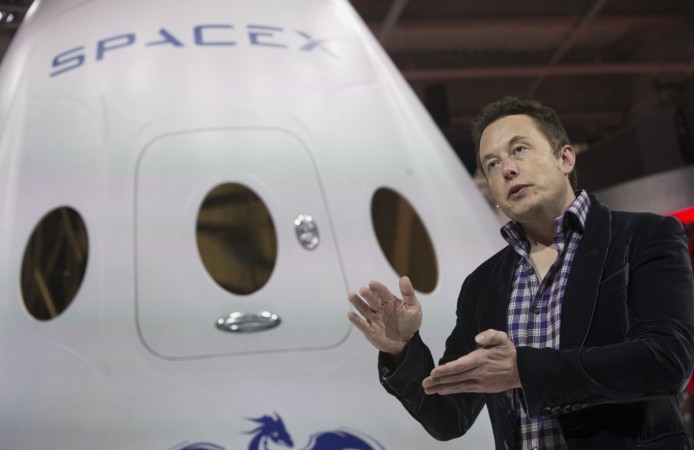 Undeterred by failure to land Falcon 9 rocket on a drone ship, SpaceX, US private rocket launch service is seeking to launch a massive network of satellites with the aim of providing high-speed global internet coverage, revealed regulatory filings of the company.
According to the Federal Communications Commission (FCC) filing, SpaceX seeks to launch 4,425 satellites into space to create a gigantic network of SpaceX satellites, Reuters reported.
Currently there are about 1,419 satellites and the number by SpaceX is three times more, said Union of Concerned Scientists, CNBC reported.
Though the document did not contain any technical details, cost estimates or financial plans, Elon Musk, the owner of the company had previously said that it could cost least $10 billion.
How will it be achieved?
To start with, SpaceX will push for expansion of internet in the US with the launch of about 800 satellites.
Internet-via-satellite networks might be the future alternative to those that are currently in operation: cable, fiber-optics and others.
"The system is designed to provide a wide range of broadband and communications services for residential, commercial, institutional, government and professional users worldwide," SpaceX said in the FCC filing.
The satellite would weigh 386 kg and would be about the size of a small car and will be able to orbit at altitudes between 1,150 kilometers and 1,275 kilometers. When activated, the system is said to provide bandwith of 1 gigabytes per second for global users. This is over 180 times faster than the current speed average of 5.6 megabytes per second, the report noted.
It was in January 2015 when Musk first announced this project.
And there are more private players
Apart from SpaceX, other private companies like OneWeb and by Boeing Co. also nurture such ambitions: to launch satellites in space. OneWeb is backed by Airbus.