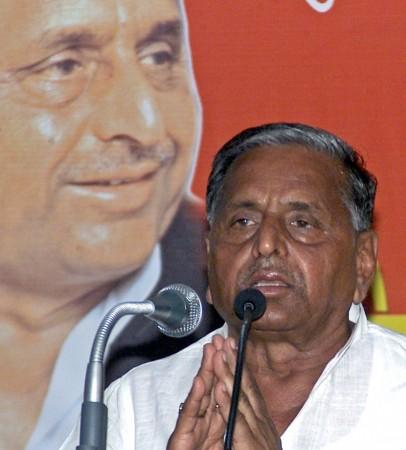 Veteran Samajwadi Party leader Mulayam Singh Yadav is being treated for swine flu at Gurgaon's Medanta Hospital. He was admitted to the hospital after he exhibited symptoms of the disease on Friday night.
The 75-year-old politician is undergoing treatment and his condition is stable, party sources say.
Yadav was rushed to the hospital after he complained about uneasiness and short of breath late on 6 March.
"Mulayam Singh is responding to the treatment. His parameters are stable but we can't say when he will be discharged," a senior doctor of the hospital said, IANS reports.
The veteran politician was admitted to the hospital after he showed no signs of improvement, following prolonged uneasiness, high fever and breathlessness for almost a week.
He was earlier admitted to Sanjay Gandhi Post Graduate Institute of Medical Sciences (SGPGI) in Lucknow, but was discharged after overnight stay, during which a few tests were conducted.
Party sources have informed that the condition of the Samajwadi Party leader was stable at present and that he has been adviced 3 days of complete rest by the doctors.