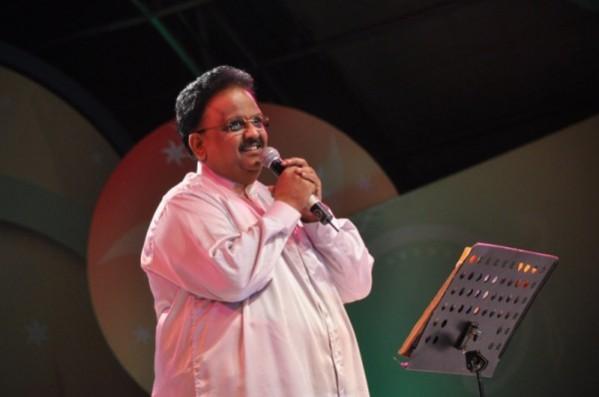 Popular playback singer SP Balasubramaniam (also spelled Balasubrahmanyam/SPB) has requested the media and his fans not to sensationalise the issue of music maestro Ilayaraja's legal notice.
SP Balasubramaniam, who is busy with his US tour, revealed on Saturday that music director Ilayaraja has sent him a legal notice for performing the latter's compositions at the concerts without his permission. In his Facebook post, the singer admitted that he was not ignorant of the legal fact that he has to pay huge financial penalties and face legal action for violating the copyright law.
SPB's post went viral on social media with many music lovers sharing it and discussing it. This issue also created a lot of buzz in print and electronic media on Saturday. However, the singer was apparently upset with these developments and he took to his Facebook account again on Sunday to request the media and public to refrain from making it a big issue.
SP Balasubramaniam wrote: "Dear friends, I could have certainly talked to him, had he talked or sent a mail to me prior to our tour. But when I get a legal notice, either I have to respond legally, which I never want to, or, accept the law. I too have self respect. Please let us stop the futile discussion and move ahead. My intention of this information is to prepare the audience. I do not want my good friend Shri Raja inconvenienced.I do not want my sponsors and concert organizers to get hurt sentimentally and financially. Thank you."
The singer continued: "SP Balasubrahmanyam Dear All, please dont be judgemental. . Let us face the situation with grace. Please, please." He added, "I request all friends, musiclovers and especially all media persons, not to make I.Raja- SPB issue sensational. It is unfortunate. That is all. Show has to go on, life has to move on. In God's creation all are good and equal. Thank you."