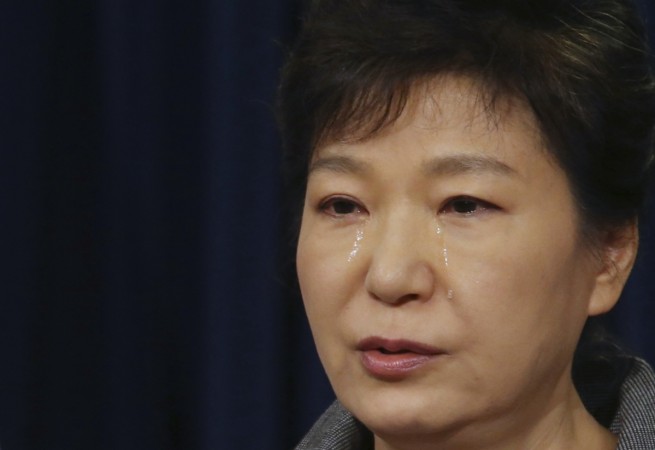 The South Korean President Park Geun-hye on Tuesday said that she is willing to resign from her position and has asked the parliament to assist her in finding a way for her to step down.
Thousands of people in South Korea have been protesting against Park's presidency and have asked the South Korean president to resign after corruption allegations and investigations against her. The authorities in the nation are investigating Park allowing one of her close friends to influence political decisions for her own personal gain.
The South Korean president had apologised on two separate occasions and had said that she was "heartbroken" about the controversies surrounding her. She had however refused to step down from her position.
Park on Tuesday said that she would "leave to parliament everything about my future including shortening of my term." The opposition has been pressing for her impeachment and a discussion in the parliament is scheduled on Friday to discuss the process.
"Once lawmakers come up with measures to transfer power in a way that minimises any power vacuum and chaos in governance," Parked said in a televised address.
Some of her advisers in the ruling party have suggested that the President should step down of her own accord before the impeachment process is initiated. However, the opposition parties in the nation have accused her of attempting to escape impeachment.
The opposition lawmakers rejected Park's televised apology and said that her offer to step down was a divisive ploy and an attempt to delay impeachment and still maintain a political position. The opposition said that it would continue to call for her impeachment vote in Friday's session.
Park did not admit any wrongdoing in her speech and did not provide a date for her resignation either. She said that she would let the National Assembly decide on the legal proceedings.
"If the governing and opposition parties inform me of the way to minimize the confusion and vacuum in state affairs and ensure a stable transfer of power. I will step down as president according to their schedule and legal procedures," Park said.