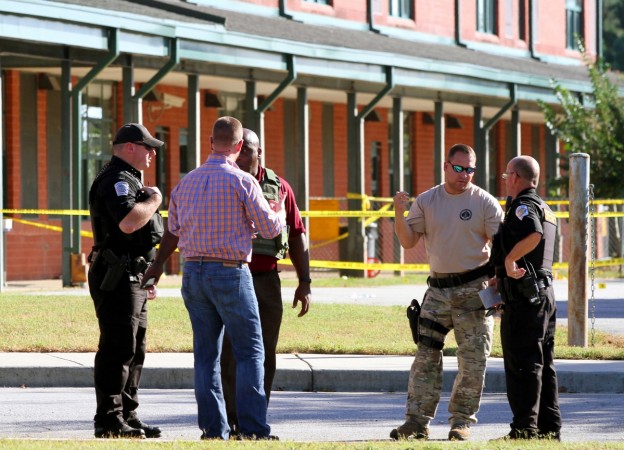 A teenaged boy has been arrested by the local police in the United States after he purportedly killed his father and then opened fire in a schoolyard, resulting in three people being injured. Those who were shot at and hit by bullets in the shooting on Wednesday have been identified as two students and a teacher.
Local authorities, despite not identifying the teen by name, said his father was 47-year-old Jeffrey Osborne, and that his body had been found with gunshot wounds at his home, which was 3-4 km away from the school on whose playground the boy had opened fire.
Firing from a handgun, the teen managed to hit one boy in the leg and another in the foot. The teacher -- a woman -- sustained a bullet injury in the shoulder. They have been rushed to the local hospital, where they are undergoing treatment. It was not immediately clear how they were faring, health-wise.
The local authorities, meanwhile, said that although they had ruled out terrorism at play, they were yet to pinpoint the motive behind the shooting. They also said they did not know whether the boy was acquainted with those he had injured in the school shooting.
The incident also brought to the fore Jamie Brock, a volunteer firefighter who managed to subdue the shooter by pinning him to the ground when he opened fire. Anderson County emergency services director Taylor Jones, who explained in a statement how Brock had acted, also said: "[Brock] was there in the hot scene and risked his life to mitigate this incident. He just used enough force to take him to the ground."
The United States has seen a spate of school shootings, amid heated debate on gun control, with one side pushing for more stringent laws on gun possession, while the other fighting for their right to own a gun.