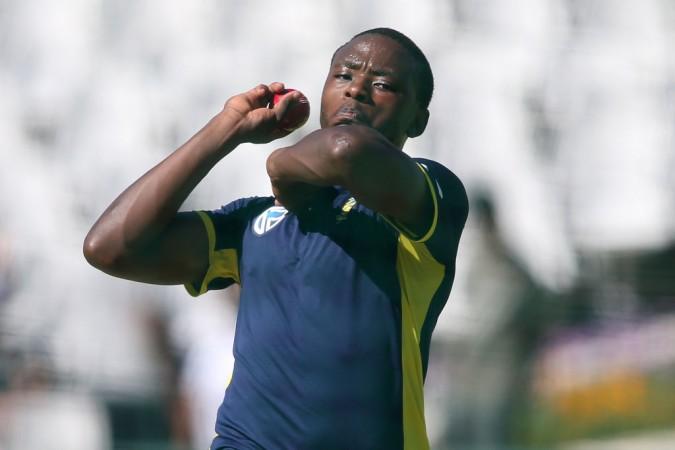 South Africa pacer Kagiso Rabada has been cleared to play in the third Test against Australia in Cape Town after his two-Test ban for bumping into Steve Smith's shoulder was overturned by the International Cricket Council (ICC).
Rabada, 22, already had five demerit points on his disciplinary record and earned three more for "inappropriate and deliberate physical contact with a player" following his clash with Smith.
An accumulation of eight demerit points within a two-year period automatically results in a two-Test ban.
South Africa appealed against the charge and Rabada underwent a six-hour hearing before Michael Heron QC, who downgraded his punishment to one demerit point.
However, the 22-year-old was found guilty of conduct "contrary to the spirit of the game" and was fined 25% of his match fee.
The incident in question occurred on day one of the second Test in Port Elizabeth, when Rabada bumped into Smith's shoulder after dismissing the Australia skipper.
The verdict means pacer is available for selection for the Newlands Test, which gets underway on March 22.
"The key issue is whether Mr Rabada made 'inappropriate and deliberate physical contact' with Mr Smith. I am not 'comfortably satisfied' that Mr Rabada intended to make contact," Heron said in his ruling.
"I consider the conduct was inappropriate, lacked respect for his fellow player and involved non-deliberate and minor contact. The actions contravened the principle that a dismissed batsman should be left alone."
ICC chief executive David Richardson said: "The ICC wholly accepts today's decision and I would like to thank Mr Heron for overseeing the hearing in a short time frame before the next Test starts in South Africa.
"This is perhaps an opportune moment to remind all players of their responsibilities to maintain a standard of behavior which sets a good example to players at all levels of the game."
Rabada earned man-of-the-match honors for taking figures of 11-150 in the second Test, as South Africa leveled the four-match series 1-1 with a six-wicket victory.