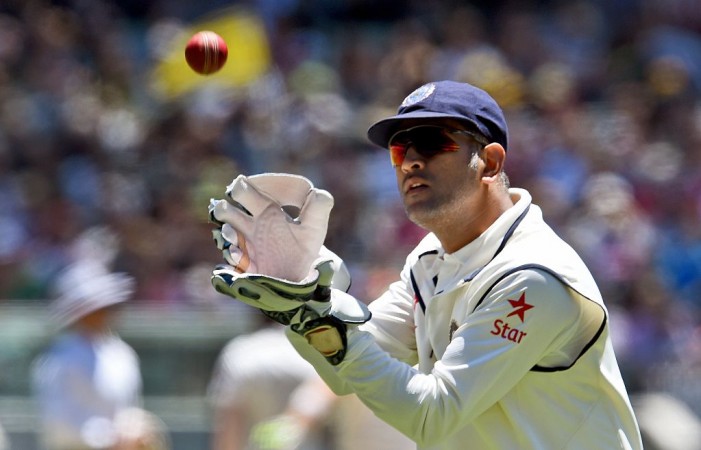 Even as India are missing the expertise of Wriddhiman Saha behind the wickets in the ongoing second Test against South Africa after he sat out with a hamstring niggle, former captain Sunil Gavaskar has said MS Dhoni should have continued playing Test cricket as a wicketkeeper-batsman.
Gavaskar opined that Dhoni's tactical inputs to Virat Kohli-led Test team would have been invaluable. However, the batting legend added he respected the former India skipper's decision to quit the longest format.
Parthiv's woes behind the stumps
A lot has been said about pint-sized wicketkeeper Parthiv Patel's drop catches in the ongoing Test in Centurion that could have an impact on the result, given the fine margins that have been separating the two teams in the ongoing three-Test series.
Also read: Centurion Test: Virat Kohli gives best reply to Virender Sehwag
Parthiv dropped Dean Elgar when the he was batting on 33 during their second innings on Monday, January 15. The South African opener remained unbeaten on 36 at stumps and will join AB de Villiers (50 not out) as the hosts, who have a 118-run lead, look to set a formidable target to India, who will bat last on a deteriorating Centurion wicket.
Earlier in the first innings, Parthiv grassed an edge down the leg from Hashim Amla. The veteran batsman added 76 more runs after the drop catch. Captain Faf du Plessis was also given a reprieve by the Gujarat stumper in the first innings as the hosts posted 335 on board.
"If MSD [Dhoni] wanted to carry on, he could have carried on. Clearly, I think he might have had too much of captaincy [burden]. I would have actually liked him to maybe give up captaincy and still stay in the team as wicketkeeper-batsman because his advice in the dressing room would have been invaluable. Maybe he thought that the best course for him was to not to be there," Gavaskar said during an analysis show on Sony Ten 1 TV ahead of fourth day's play in Centurion.
'Saha has been missed'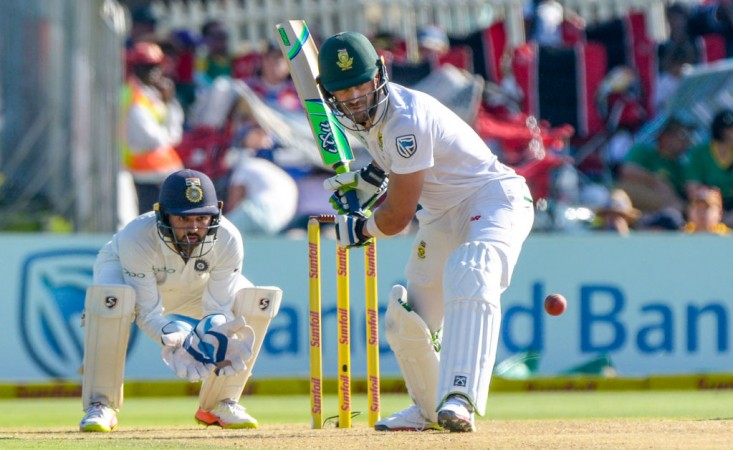 As it turned out, the Board of Control for Cricket in India (BCCI) on Tuesday (January 16) named Dinesh Karthik as replacement for Saha for the third Test, starting January 24 in Johannesburg. The Tamil Nadu wicketkeeper-batsman, who has not played Test cricket since January 2010, is likely to replace Parthiv in the playing XI.
Gavaskar also said that India were undoubtedly missing Saha, but backed Patel's "fighting" abilities.
"Wriddhiman Saha has been missed. There is no question about it. His keeping is at an altogether different level," Gavaskar said.
He added: "Parthiv Patel though is a competitive wicketkeeper. He is a little fighter as we can see when he gets the bat in his hand. However, sometimes with the gloves he can have a little bit of an issue.
"We saw with that missed opportunity [Elgar on Day 3]. If we had gone for it and dropped it, then there would have been no issues. But not going for a catch does make you feel a little bit disappointed."
Chasing more than 250 not easy: Gavaskar
Gavaskar also pointed out the variable bounce on the Centurion pitch is likely to cause more trouble for batsmen on the last two days of the Test. Chasing more than 250-260 "is not going to be easy" for India, according to the former captain.
"If you look it, the odd ball was keeping low, some balls were bouncing. The pitch has started to wear around the good length area. If Ashwin can use that spot to good effect, he can create a lot of problems," Gavaskar said.
"But that also means, India will find batting in the last innings difficult. So they must make sure they are not chasing more than 250-260. Anything more than that is not going to be easy," he opined.