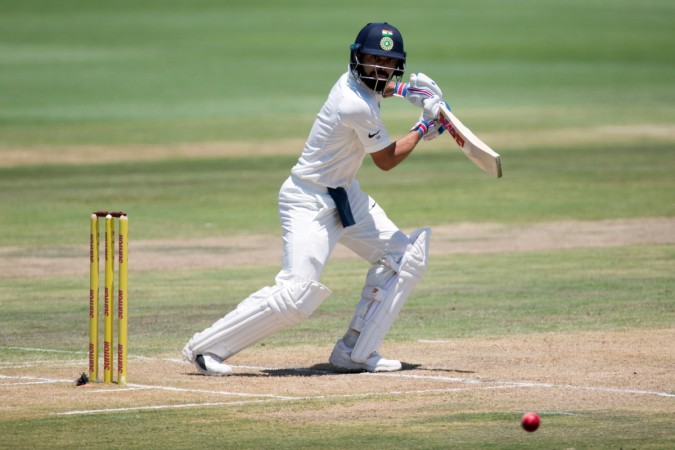 South African pace legend Allan Donald has praised Virat Kohli and AB de Villiers comparing both players to former Australian captain Ricky Ponting.
Donald, who has closely watched and worked with India skipper Kohli and South Africa superstar de Villiers during the Indian Premier League (IPL) as Royal Challengers Bangalore (RCB) bowling coach, described the duo as "freakish".
Also read: SA-India series schedule
"I have a standing joke that if you're sitting in a team meeting planning to get guys like that out, good luck to you. They're obviously freakish players and the only other player I can remember who's similar is Ricky Ponting, although he didn't have De Villiers' flair," the 51-year-old was quoted as saying in Sport24 website.
In the ongoing Test series between South Africa and India, both Kohli and de Villiers have done well. Kohli is the only batsman so far to have scored a century. He hit a superb 153 in the second Test in Centurion. The hosts have won both the Tests and hold an unassailable 2-0 lead in the three-match series with the final game beginning on January 24 in Johannesburg.
Donald, who took 330 Test wickets for South Africa, said Kohli and de Villiers were "technically very organised" and hit good balls for boundaries.
"The problem with them is they're technically very organised and hit good balls for four. They always look to attack and transfer pressure back onto the bowlers and make it difficult for them to hit their lines and lengths. These are the two best batsmen in the world at the moment," he felt.
When asked about who he would be comfortable bowling to, he picked the Indian and revealed on how to get the Delhi right-hander dismissed.
"I'd say Kohli because I feel from a red ball perspective if you bowl fuller and get tight on that fourth stump outside off stump, you can get him out.
"You can get more dots than you would with AB, which can frustrate him. He's been caught behind before on that kind of ball and if his first 20 balls are there, he tends to find it hard to leave," Donald, who is known as "White Lightning", said.