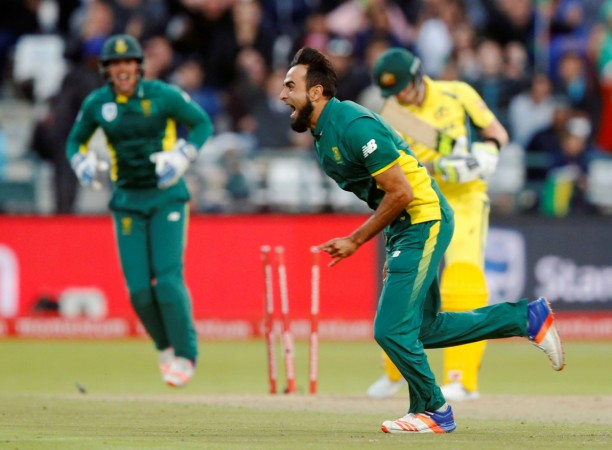 South Africa made history on Wednesday as they inflicted a 5-0 whitewash over the mighty Australia, No 1 in the ICC ODI team rankings at the moment. The tour of South Africa was expected to be competitive in the least for Steve Smith's men but it turned out to be a completely different story altogether.
AB De Villiers, one of the brightest cricketers to come out of the Proteas den in the last decade, was absent from the series and that gave the Aussies an undue advantage. But South Africa didn't lose their morale and Faf du Plessis did exactly what De Villiers would definitely have planned to do -- dominate the ODI series against the numero uno team.
In the 5th ODI at Cape Town on Wednesday, Australia opening batsman David Warner put a memorable performance as he scored 173 off 218 balls to chase down the target of 327 runs. However, Warner's heroics went in vain as none of his teammates -- Smith, George Bailey or Aaron Finch -- could give him proper support with the bat.
South Africa, led by a sensational innings from Rilee Rossouw, who scored 122 off 156 balls and proper support from JP Duminy in the batting, had no difficulties whatsoever to win the duel against the inexperienced Australian bowling.
The Proteas, as a result, won the final ODI by 31 runs and for the first time in seven years, they won a bilateral ODI series over Australia. The Aussies, meanwhile, lost a five-match ODI series for the first time ever.
South Africa vs Australia 2016: Here are the highlights of the ODI matches
1st ODI: South Africa v Australia at Centurion - Sep 30, 2016
Result: South Africa win by 6 wickets
2nd ODI: South Africa v Australia at Johannesburg - Oct 2, 2016
Result: South Africa win by 142 runs
3rd ODI: South Africa v Australia at Durban - Oct 5, 2016
Result: South Africa win by 4 wickets
4th ODI: South Africa v Australia at Port Elizabeth - Oct 9, 2016
Result: South Africa won by 6 wickets
5th ODI: South Africa v Australia at Cape Town - Oct 12, 2016
Result: South Africa won by 31 runs