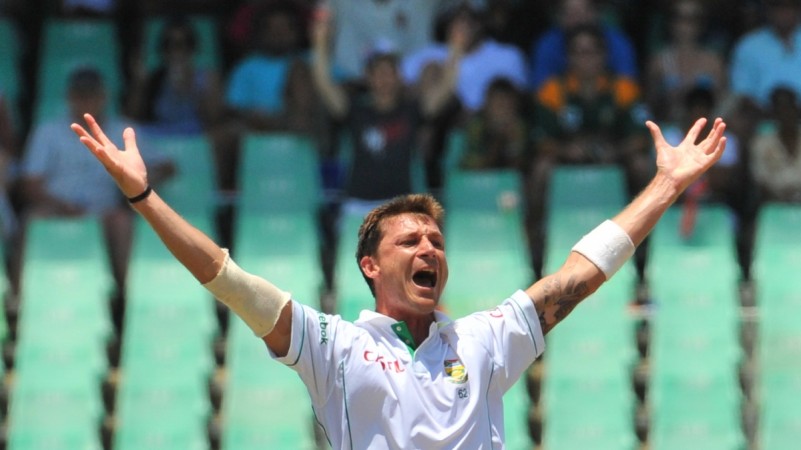 Former India captain and batting legend Sachin Tendulkar has termed the South African pace attack as "weakest" ahead of the three-Test series against the Virat Kohli-led side.
India and South Africa face off in the first Test at Newlands stadium in Cape Town from Friday (January 5). Tendulkar explained why the home team's fast bowling unit is "at the weakest".
"That's (Dale Steyn being doubtful for first Test) going to be a big setback for South Africa. Their pace attack is at the weakest now with Steyn rusty, and Philander and Morkel still not at their best. South Africa will miss Steyn more than anything else because he is one man who can strike upfront, bowl in the right areas and break partnerships. In Test cricket, it is difficult to come in straightaway and make the ball talk," Tendulkar told "Hindustan Times" today (January 3).
Tendulkar, who holds the Indian record for highest score in South Africa with 169, said the Proteas will miss a lot of experience and their key players are returning from injuries.
"South Africa will miss a lot of experience. There are a lot of new faces who are largely untested. Old guns like Dale Steyn, AB de Villiers and Faf du Plessis are coming off injuries or were indisposed. So there is a definite experience vacuum in the South Africa team and India must exploit that," Tendulkar, who holds the record for most runs in both Tests and ODIs, said.
Tendulkar said it was difficult to pick India's Playing XI for the opening contest. However, he said KL Rahul is a "capable opener".
"That's a difficult one. All I can say is KL Rahul is a capable opener. I haven't seen much of him, but Rahul is well equipped to handle the South African bowlers. All batsmen go through good and bad patches. So, current form can at best be a pointer but all depends on the pitch that is on offer. Even bowlers can have off days. Overall, India have enough firepower and they should come out trumps," he said.