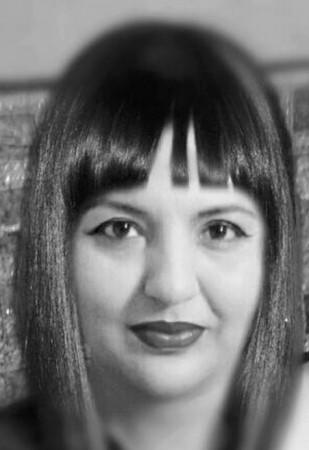 Twitter users have condemned last week's brutal attack on Indian-origin author Zainub Priya Dala at a school in South African city of Durban for praising British author Salman Rushdie, who is on exile after his book 'The Satanic Verses' infuriated Muslims worldwide.
The novel-writer was hit in the face with a brick even as the assaulters verbally abused her, calling her "Rushdie's b*t*h". She has suffered cheekbone fracture and soft-tissue injuries.
This is @zpdala after her assault this week. We wish her well & hope her attackers are exposed @Umuzites @jazlaw24 pic.twitter.com/BAY2VLSlVj"

— Steve Connolly (@SAbookman) March 22, 2015
The incident occurred on Wednesday, a day after she had praised Rushdie's writing style among several other authors at a festival in Chatsworth. At around 2 pm, Dala was forced off the Crescent and Brickfield roads in Durban's Overport by three men, who were following her in their white car.
The car was "obviously trying to run me off the road," Dala told the Sunday Times in an interview, Times Live reported. The occupants in the other vehicle parked their car alongside Dala's and attacked her.
"My window was open, because it was hot. One man got out from the passenger side, came to my window, held a knife to my throat and called me 'Rushdie's b*t*h', and hit me with a brick," Dala said, adding: "He then got back in the car and they drove away."
She said no one came to her rescue, rather fled from the scene. She then called her husband and went back home to clean herself, after which she went to the police station.
"I was bleeding quite badly and couldn't drive. I got a T-shirt out of the boot and placed it on the wound, and called my husband. He left work and drove to me, which took about 10 minutes. He was able to get me home," Dala said.
Dala has sent her two children away to her relatives' place, fearing attack on her family. Meanwhile, she is taking a psychologist's help to recover from the trauma and is under medication for the pain.
"Physically I'm in a lot of pain and on pain medication... I think on the day and the day after, I was in shock and emotionally nonresponsive. Now, I am extremely anxious. I had to see a psychologist, who gave me medication to help me calm down, which I am reluctantly taking. It's only now that I think it's starting to hit me," Dala said.
Indian-origin British novelist Rushdie has taken refuge in New York City, United States, since 2000 after his book triggered controversy for allegedly "insulting" Prophet Mohammed. On 14 February, 1989, the Supreme Leader of Iran Ayatollah Ruhollah Khomeini issued a fatwa against Rushdie, following which he was brought under police protection.
Attack on author condemned
Not only has Rushdie condemned the attack on Dala, some South African writers have also criticised the incident, which has left social media users furious at the repeated instances hinting at intolerance towards free speech.
While condemning the brutal attack on Dala, social media users have wished her quick recovery and expressed their solidarity for freedom of speech and expression.
.@zpdala I'm so sorry to hear this. I hope you're recovering well. All good wishes. @ImranGarda

— Salman Rushdie (@SalmanRushdie) March 20, 2015
"@patrickgaspard: A salute to @zpdala who was assaulted for admiring @SalmanRushdie http://t.co/HVMukgEoXI" Well said, Ambassador — Salman Rushdie (@SalmanRushdie) March 21, 2015
Let Allah, the Lord punish the culprits. Let the freedom of speech be held high at anycost. Wish @ZPdala a speedy recovery: Bhusan Ray
@zpdala Take comfort in the deep and just outrage of many. There is an outpouring of solidarity and compassion for you. The rest is noise: Nadia Davids
@zpdala Free spirit and views can never be hit. They will be accepted sooner . Salute your strong stance. Thanks for updating our knowledge

— Phill kaushal (@phillkaushal) March 24, 2015
. @MoTheAtheist Absolutely horrendous :( Nothing screams insecurity of belief more than seeking to wipe out/hurt any who question @zpdala

— Eiynah -- (@NiceMangos) March 24, 2015