In a move that could have far-reaching consequences, the Narendra Modi government is reportedly planning to use 18 lakh acres of land held by public sector undertakings (PSUs) for new infrastructure and manufacturing projects.
Land acquisition has become a contentious issue, with many Indians viewing it with a sense of dread. In the past, many corporate projects have been derailed by short-sighted political manoeuvring and vehement opposition by vested interests across states.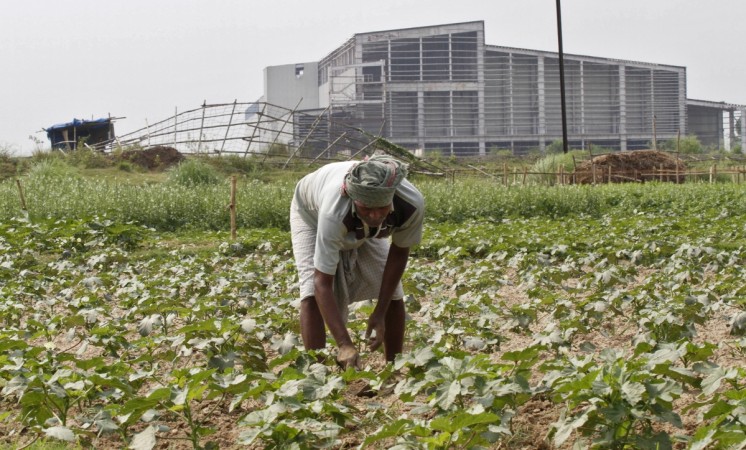 Under such circumstances, the government would find it easier to use land it already owns, for new projects than set up panels to acquire land.
The move is bound to help improve the business climate.
Identification of existing parcels of land and to match it with requirements for new projects is in the offing, said a senior bureaucrat at the Ministry of Heavy Industries and Public Enterprises to Economic Times.
The state-owned companies have been asked to submit details of land bank available with them, enabling a detailed discussion next week. Estimates say 18 lakh acres of land are in the possession of state-run companies, with about 8-10 lakh acres available in the key metros.
Data compilation of land held as free hold and others that have been given by respective state governments, is on.
Land held by sick companies – state-run organizations that have long ceased to be profitable and operational – will be used first.
Surplus land held by 12 such sick companies has been identified. The companies include Birds Jute and Export Ltd, Elgin Mills Company, Hooghly Dock & Port Engineers Ltd, British India Corporation and Hindustan Vegetable Oils Corporation.
A committee of secretaries has been entrusted with identifying surplus land of PSUs and making it available for new projects.
A cabinet note has been issued relating to the closure of six companies under the Ministry of Heavy Industries - Hindustan Cable, Hindustan Photo Films, HMT Watches, Tungbhadra Steel, HMT Bearings and HMT Chinar Watches.
An "improved" voluntary retirement scheme in Central Inland Water Transport Corporation was cleared by the cabinet a week ago, to be followed by disinvestment.