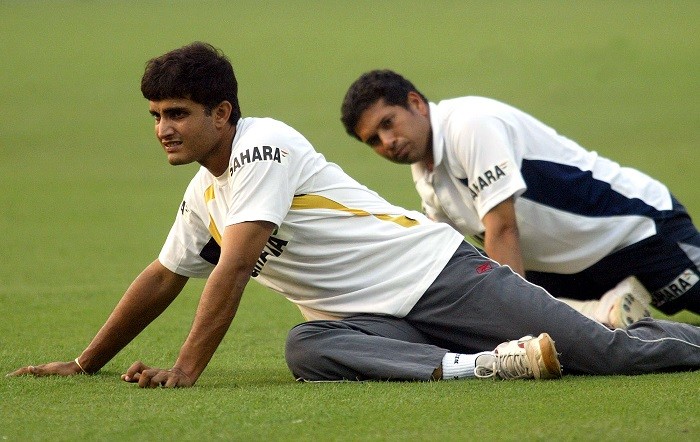 The Board of Control for Cricket (BCCI) in India announced the names of former cricketing legends Sourav Ganguly, Sachin Tendulkar and VVS Laxman as part of the BCCI advisory committee on Monday in Mumbai, ahead of India's tour of Bangladesh this June.
BCCI's honorary secretary Anurag Thakur announced the names of Ganguly, Tendulkar and Laxman on micro-blogging site Twitter as well.
The posts of the team Director and the head coach are still empty, as BCCI remains undecided on those crucial posts ahead of India's tour of Bangladesh that starts on 10 June.
It is still unclear what roles these veterans will play and Thakur will be sitting with the trio on Monday to discuss the details. They are supposed to advise BCCI on the selection of the coach for Team India. However, Ganguly or Tendulkar will not be given the position of the coach for Team India.
The name of Ganguly has been hovering around for the position of the Director of Team India, but earlier last month Thakur had said that Ganguly's contribution to Indian cricket is commendable, but they will need some more time to decide on this.
The secretary of the Board and the president Jagmohan Dalmiya met at the latter's residence to decide on the same, but the meeting did not produce any such result. Instead, Thakur had said that they would announce the names of the Team Director and the head coach by 6 June.
After a long time, one would feel that BCCI has taken the right step in bringing in these legendary minds of Ganguly, Tendulkar and Laxman to form a committee that would advise on how Indian cricket can be improved in near future. But the question remains whether Ganguly, Tendulkar and Laxman would be given free hands or not.
However, it still remains unknown if Ganguly, Laxman and Tendulkar would travel to Bangladesh for India's upcoming tour. The critics have told the media that the first thing that these three legends should look at is the grass-root level.