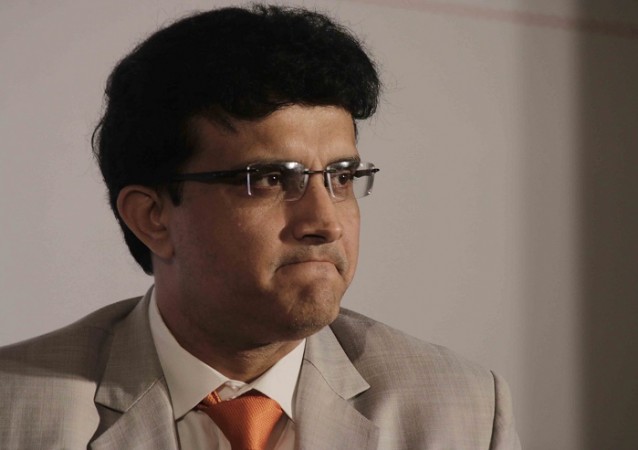 Former Indian captain Sourav Ganguly has identified the Indian batting to hold the key in the upcoming Test series against England. He believes that they have to put up 400-500 runs if the team harbours hopes of clinching the series.
"(It will depend) on the batsmen. You have to score 400 runs in Test cricket. If they get 400 runs in the first innings, they will win Test matches," Ganguly told reporters at the Eden Gardens.
"They are a good team. If they bat well, they will do well in England. They can win the Test series. India has got a big chance of winning," he further added.
After both teams won the T20I and ODI series respectively, Virat Kohli and Joe Root would look to lead their sides to a Test triumph.
This will be a significant series in the career of Virat Kohli who struggled in 2014 as India were drubbed 3-1 in the five-match series. However, things appear different this time as several of the team members have acquired experience in overseas conditions.
England's struggles in Tests
England, on the other hand, have their own problems to deal with. The country is under the spell of an extended dry spell which would force them to play more than one spinner and this could have an influence on how they select their side.
The first Test match will be played on August 1 and this will give the England side to improve their dismal run in the recent past.
They are ranked fifth in Test cricket and have not won any of the last three series, and have managed to taste success in only a solitary Test match.
Ganguly also spoke about MS Dhoni after the stumper struggled to get going in the ODI series.
"Whatever he does, it's his decision (on retirement). I am sure he will get back to scoring runs," Ganguly said.