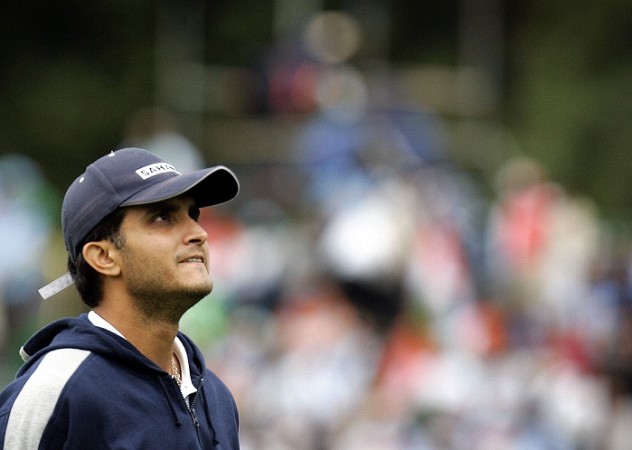 Former Indian skipper Sourav Ganguly might replace Ravi Shastri as Team India's director, according to reports. Ever since Duncan Fletcher's contract came to an end, there have been speculation about who will be Team India's new coach. Ganguly's name had come up along with others like Justin Langer and Rahul Dravid.
Reportedly, the Board of Control for Cricket in India's (BCCI) president Jagmohan Dalmiya does not want Ravi Shastri to be the team's director because of the latter's proximity to former BCCI chief N Srinivasan.
"The president (Dalmiya) believes Shastri has been pro-Srinivasan. He does not see Shastri as a long-term member of the team. He is very keen on having Sourav Ganguly as a part of the national setup. Dalmiya believes Shastri has not delivered the results too," a BCCI source told Hindustan Times.
"Ganguly knows how to win abroad. He is India's most successful captain away from home. Shastri has not got us the results we wanted, so we could ask Ganguly to step in. It is unlikely Shastri will go to Bangladesh, so he could go back to his media commitments," the source added.
Earlier, there were speculations that the big three – Ganguly, Sachin Tendulkar and Rahul Dravid – will take up the role of advisors to Indian cricket.
Meanwhile, former Indian batsman Sunil Gavaskar feels that BCCI should use Ganguly's "capability" in running the Indian cricket team if he is roped in for the role of the director. Gavaskar also went on to say that if Ganguly is made the high performance manager or the director, the role of the chief coach will be rendered less significant.
"It all depends on how the BCCI is looking at it. If Sourav becomes High Performance Manager, then he might just want a batting coach, bowling coach and fielding coach of his choice," said Gavaskar in an interview to NDTV.
"The next two years are the best time to become an India coach as we will be playing so much cricket at home," Gavaskar added.