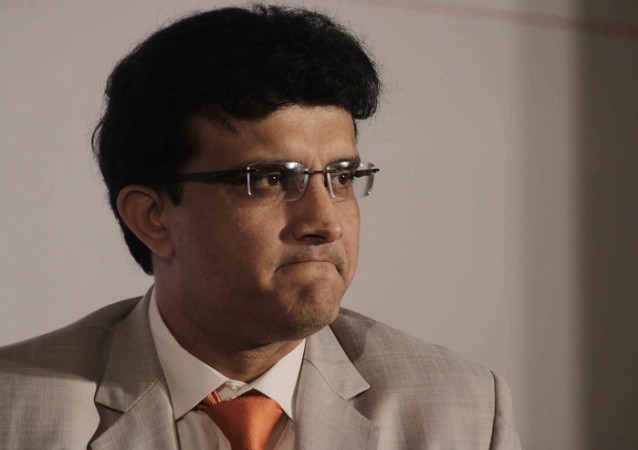 Sourav Ganguly can heave a sigh of relief: He has been given a clean chit by BCCI-appointed ombudsman Justice AP Shah in a conflict on interest case.
An individual named Niraj Gunde had said the highly-decorated former India captain, besides being the president of the Cricket Association of Bengal (CAB) and a member of the Indian Premier League (IPL) Governing Council (GC), Ganguly is also the co-owner of the company Kolkata Games and Sports Pvt Ltd, which owns the Kolkata-based Indian Super League side Atletico de Kolkata.
Gunde alleged that Ganguly and the Sanjiv Goenka-owned RPG-Sanjiv Goenka Group were partners in another commercial venture when the bid for Pune franchise of the IPL was being made. The RP-Sanjiv Goenka Group finally bagged the Pune franchise.
Justice Shah considered these allegations and investigated this issue. In reply to Shah's questions, Ganguly admitted he has 5 percent share in Kolkata Games and Sports Pvt Ltd, but no stake or interest in New Rising Promoters Pvt Ltd, the company that bought Rising Pune Supergiants. Ganguly also admitted he has a limited liability partnserhip with Catch 22 Informatics LLP. BCCI confirmed whatever Ganguly has admitted is true.
After considering all the aspects, Justics Shah decided to give Ganguly a clean chit in the conflict of interest case. The bidding process took place in front of all the bidders and the IPL GC members had nothing to do with it. Thus, Justice Shah dismissed all the allegations brought against the former India captain.
"The ombudsman is of the view that no case of conflict of interest has been established or made out against Ganguly, and therefore, the matter is accordingly disposed of," he was quoted as saying in a statement by the Times of India.