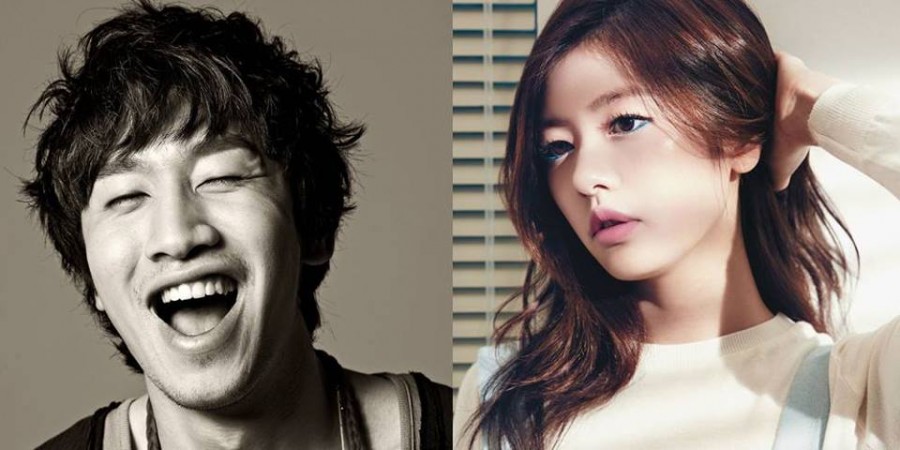 KBS2's new drama The Sound of Your Heart is all set to go on air on Friday, December 9, and the network has released new promo material, including pictures of lead Lee Kwang Soo with Song Joong Ki. The Descendants of the Sun actor is expected to appear in the first episode and will play the role of a webtoon writer.
Song Joong Ki and Lee Kwang Soo have been friends for almost six years, since their Running Man days, and The Descendants of the Sun star opened up about his friendship with Lee Kwang Soo during a fan meet, saying they often go on trips together. "I need Lee Kwang Soo to tag along. Someone has to spend money for me," Song Joong Ki quipped. He also revealed that it was Lee Kwang Soo who keeps his Baidu and Weibo accounts updated.
In yet another fan meet, Song Joong Ki said he will forever be grateful to his friend for helping him be a part of his brother's marriage. "Soon after I entered the army, my older brother got married. Kwang Soo went to my house in Daejeon in my stead and acted like our family's second son, taking pictures with over 1000 people. When I was on a break after 100 days in the army, I saw a video from that day and cried," revealed Song Joong Ki.
The Sound of Your Heart plot:
The story revolves around the everyday life of cartoonist Jo Suk and the various hilarious situations he finds himself in. Viewers will also be introduced to his older brother Jo Joon (Kim Dae Myung) and his girlfriend-turned-wife Ae-Bong (Jung So Min). Kim Byung Ok and Kim Mi Kyung will play Lee Kwang Soo's parents in the drama, which is based on one of the longest running webtoons in Korea.