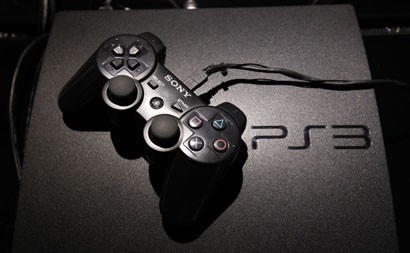 Japanese news agency Asahi Shimbun Digital has reported that the next-generation PS4 gaming will be priced around 40,000 Japanese Yen (around $430), or ₹22,800 in terms of Indian currency.
Many speculations emerged about the possible price tag, specs and launch of the PS4 gaming console ever since electronics giant Sony released an online teaser video tagged 'See the Future' in reference to the 20 February PlayStation event.
At the last PlayStation event which was held a couple of years ago in 2011, Sony unveiled plans for the launch of its flagship handheld gaming device 'PlayStation Vita'. A closer look at the launch pattern of previous PlayStation consoles such as PS1 (debut: 1994), PS2 (2000) and PS3 (2006) adds credibility to the speculations regarding PS4 launch.
Adding more fuel to the rumours, Sony's PlayStation February event's announcement coincided with reports of worldwide production shutdown of company's record seller PS2 console.
PS2 accounted more than 150 million sales worldwide and still holds the record for the most sold console in the video game history to date.
Now, the Japanese company has the responsibility of maintaining a hold over its competitors as it did with the PS2 and PS3 consoles over the last decade.
According to various reports, Sony's eighth-generation PS4 gaming console will feature an LCD touch screen and biometric sensors on the grips of the console's control pad.
PlayStation rival Microsoft's X-box is not idle either. The Redmond-based company is speculated to launch next generation Xbox in June at the upcoming gaming convention E3 (Electronic Entertainment Expo) 2013 in Los Angeles.
Xbox official blogger, 'Major Nelson' A.K.A Lawrence 'Larry' Hryb, Director of Programming for Microsoft gaming network Xbox Live, has launched a countdown with a tag 'And it's on', referring to the 2013 E3 convention in his website.
(With inputs from 'The Asahi Shimbun Digital')