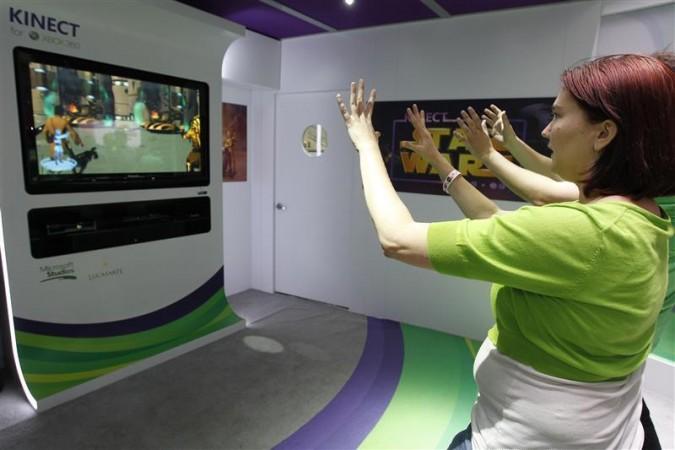 American Software giant Microsoft has reportedly dropped a hint regarding the possible launch of the next generation gaming console, Xbox 720, at the upcoming Electronic Entertainment Expo (E3), an international video games exhibition to be held in June.
Xbox official blogger 'Major Nelson' has launched a countdown to the E3 2013 convention on his website. The countdown fuelled speculations that Microsoft may unveil the successor to the its eight-year-old flagship console Xbox 360 in June.
Major Nelson is a moniker of Lawrence 'Larry' Hryb. He is the Director of Programming for Microsoft gaming network Xbox Live.
The countdown to E3 2013 in the Xbox website is tagged as "And it's on...". The title has created quite a buzz in the online media, many tech bloggers and Xbox enthusiasts have started predicting what features the new gaming console might come with.
A developer source have revealed to British daily The Guardian that the new gaming console is expected to come with 4GB of memory, Nvidia Graphics chipsets and a new generation of Kinect motion control hardware which will support up to four players simultaneously.
Many video-game enthusiasts would agree that this is a perfect opportunity for the software company to unveil Xbox 720 at a time when rival Sony halted production of its iconic PS2 (PlayStation 2) gaming console in Japan. Speculations are rife that Sony is also working on the next generation PS4 console.
Considering the current atmosphere in the gaming industry, Microsoft is expected to gain advantage over its rivals if it launches Xbox 720 as early as possible.
Speculations of Xbox 720 have been around almost a year now. Various tech sites had come up with creative names for Microsoft's new gaming console. Some of the names include Xbox Infinity, Durango, Loop, The Next Xbox and Xbox 720.
Microsoft's next generation gaming console is likely to hit retail stores around the Christmas holiday season.
The international computer and video games convention E3 2013 is scheduled in Los Angeles between June 11 and 13.
(With inputs from TechRadar)