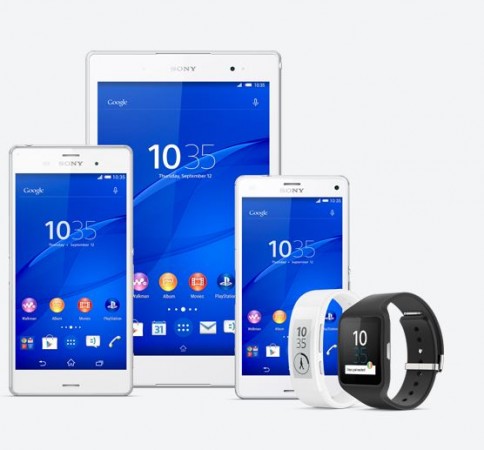 Sony is yet to reveal the release date of its upcoming flagship smartphone dubbed as the Xperia Z4 but hype around it has gained momentum over the last few weeks with its launch expected to happen next month.
The Sony Xperia Z4 is most likely to be unveiled at the upcoming Consumer Electronics Show 2015 (CES 2015) to be held on 5 January at Las Vegas before hitting the stores a few weeks later.
Meanwhile, there are reports that launch of the Xperia Z4 could be delayed over issues with the processor that is supposed to power the device. Business Korea quoted a source as saying that "Qualcomm is faced with hard-to-solve problems. The Snapdragon 810 overheats when it reaches a specific voltage. It also slows down owing to problems with the RAM controller connected to the AP" but nothing is confirmed now.
Expectations on Sony's next-generation smartphone are high following the stupendous success of its predecessor. Good news is the new device will come with several feature upgrades over the Xperia Z3 if reports are anything to go by.
According to a report by Phone Arena, the Sony Xperia Z4 will sport a 5.4-inch Quad HD Triluminos display, powered by a Snapdragon 805 processor and run on Android 5.0 Lollipop. It added that the device may have a 20.7MP main camera and 4.8MP front snapper, house a 3420 mAh battery, and come packed with 4GB RAM.
It is also reported that the device might sport a 5.5-inch screen, powered by a Qualcomm Snapdragon 810 processor, feature a Qi Wireless Charging, and come packed with 32GB internal memory and 4GB RAM but without microSD card slot.
Meanwhile, it is also reported that Sony might release Xperia Z4 Ultra along with Sony Xperia Z4 and several other mid-range devices at the CES 2015. The phablet is expected to sport a 5.9-inch Triluminos display, powered by Snapdragon 805 processor, have a 16MP camera and come packed with 4GB RAM.