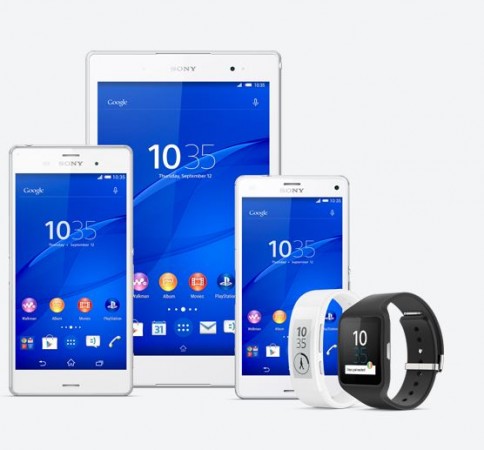 Sony Xperia Z4 is expected to be unveiled at the upcoming Consumer Electronics Show 2015 (CES 2015) on 5 January at Las Vegas before releasing it a few days later but latest report has suggested that its launch could be delayed due to heating issue with the processor it is supposed to have.
The Japanese electronics giant hasn't announced the release date of its upcoming flagship device, the Xperia Z4, it has thrown up a hint that it could happen at the CES 2015 by scheduling a conference at the event. Sony is also expected to announce Xperia Z4 Ultra and several other mid-range devices along with Xperia Z4 at the CES.
There are also reports that the device could be announced at the Mobile World Conference 2015 (MWC 2015), which will take place in March, but it looks like Sony will bring its flagship device at the CES 2015.
In the meantime, there are reports that launch of the Sony Xperia Z4 could be delayed owing to an issue with the Qualcomm Snapdragon 810 processor that is supposed to power the device.
"Qualcomm is faced with hard-to-solve problems. The Snapdragon 810 overheats when it reaches a specific voltage. It also slows down owing to problems with the RAM controller connected to the AP. In addition, there is an error in the driver of the Adreno 430 GPU," Business Korea quoted an industry source as saying, hinting that launch of a few devices could be affected.
Sony has to either delay the release of the Xperia Z4 or opt for other processor if the alleged issue with Qualcomm Snapdragon 810 is not solved on time.
Meanwhile, the Xperia Z4 is expected to sport a 5.4-inch Quad HD Triluminos display, powered by a Snapdragon 805 processor, run on Android 5.0 Lollipop, have a 20.7MP main camera and 4.8MP front snapper, houses a 3420 mAh battery, and come packed with 4GB RAM, according to Phone Arena.