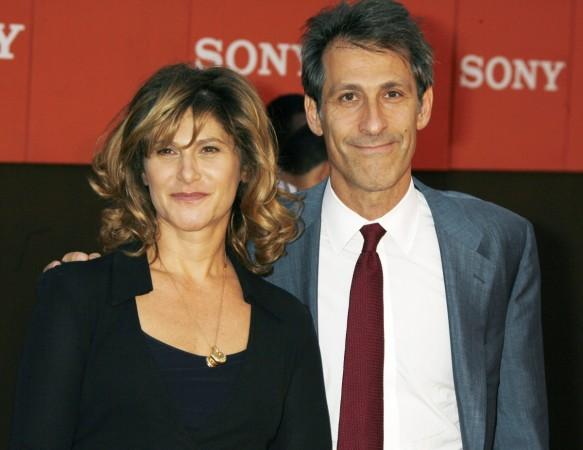 According to various media reports, Sony will eventually release "The Interview" but they are yet to decide through what medium they will do so.
"Sony has been fighting to get this picture distributed. It will be distributed. How it's going to be distributed, I don't think anybody knows quite yet. But it's going to be distributed," Sony lawyer David Boies said on 'Meet the Press' on Sunday morning, Time reports.
Sony Pictures CEO and Chairman Michael Lynton, at an interview with CNN's Fareed Zakaria, said that it was not Sony's decision to stall the release of the Seth Rogen and James Franco starrer comedy movie.
"The President, the Press, and the public are mistaken as to what actually happened. We do not own movie theaters. We cannot determine whether or not a movie will be played in movie theatres... when a threat came out from what was called the GOP at the time– threatening audiences who would go to the movie theaters, the movie theaters came to us one by one over the course of a very short period of time– We were completely surprised by it and announced that they would not carry the movie. At that point in time, we had no alternative but to not proceed with the theatrical release on the 25th of December," Lynton told Zakaria at CNN's 'GPS'.
U.S. President Barack Obama questioned the entertainment company 19 December as to why it did not approach him directly before cancelling the release of the movie. He further said that Sony "made a mistake" by doing so. Authorities and fans saw Sony's decision to hold the release of "The interview" as a weakness.
Meanwhile, the hackers who call themselves the Guardians of Peace or GOP praised Sony for cancelling the release of the comedy flick that is based on the assassination of North Korea's supreme leader Kim Jong-un.
Fans took to the social media to push for the release of "The Interview". Twitter user Robert Boseley wrote: "#NorthKorea SONY must release the movie. It must be shown in mass. NORTH KOREA? R U KIDDING? And please stop confusing cyber crap w/movie." Another user, Jessica Elgot wrote: "If only #Sony had some sort of media device in millions of homes that it could distribute this movie to, to make a stand for free speech..."
Talking about various options that the company can resort to in order to release the movie, CEO Lynton said, "There are a number of options open to us and we have considered those and are considering them. As it stands right now – while there have been a number of suggestions that we go out there and deliver this movie digitally or through VOD, there has not been one major VOD – video on demand distributor – one major e-commerce site that has stepped forward and said they are willing to distribute this movie for us. Again, we don't have that direct interface with the American public so we need to go through an intermediary to do that."