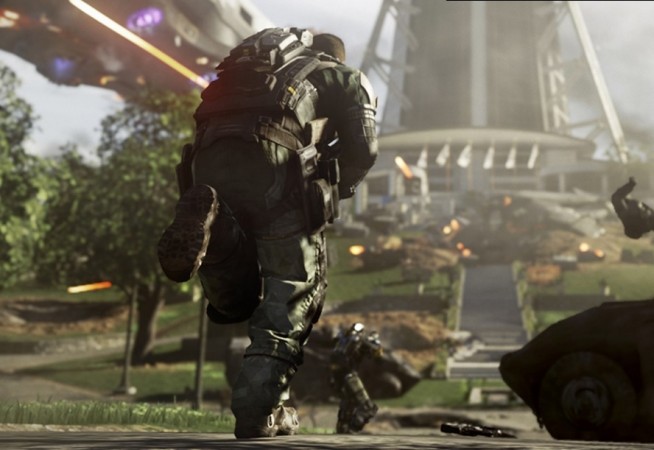 If you are a gamer owning Sony PS4 consoles, you now have time until October 18 to check out the latest beta version of the much-awaited Call of Duty: Infinite Warfare. This is because Activision has extended the multiplayer beta by one more day to offer the "highest quality" experience to gamers across the world.
With Activision's latest announcement now in place, you can play Call of Duty: Infinite Warfare's pre-release beta up to 10 am PDT (or 5 am GMT) on October 18. The game's developers, Infinity Ward, have stated that they would run a stress test on the beta in order to check out the new matchmaking system, which is an in-game aspect.
"We saw massive numbers of people piling into the beta on day 2 and a lot of excitement when we added a new map, Precinct, and another mode, Kill Confirmed. We have some more surprises for you today, including Gun Game being added to the mix as well," state folks at Infinity Ward.
With the beta now extended, gamers have lots to cheer about considering the fact that various nuances of Call of Duty: Infinite Warfare multiplayer beta can be explored fully. This includes the all important aspect of easily obtaining salvage points in the game. Check out an easy guide below that exactly details how you can accomplish this without breaking sweat:
Trick 1: One of the most basic tips, to obtain salvage points, is to play the game intensely to obtain more XP points which indirectly translates to maximum salvage points.
Trick 2: Never play with the same weapons as doing so gives you only the basic level of XP points. Always choose different weapons for upgrading XP and thereby more salvage points.
Trick 3: Go for different challenges. Select difficult missions for obtaining more XP points that translates into higher salvage points.
Trick 4: Open supply drops to get easy salvage points. Opening up the COMMON salvage drop or a RARE supply drop ensures that you get maximum salvage points
Trick 5: Wait for the key to open up the supply jobs. This should be worth the wait.