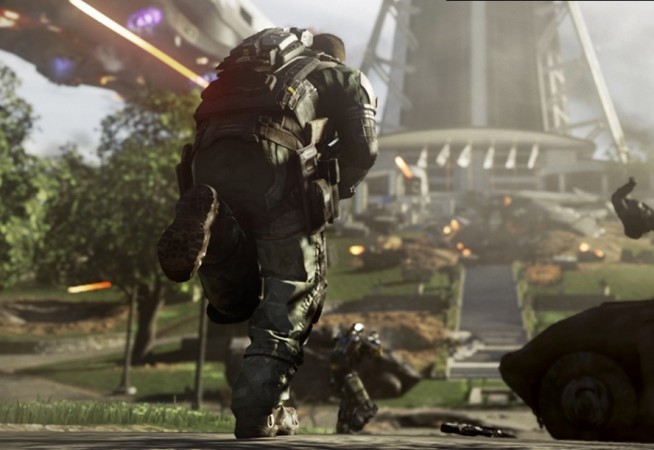 If you are a gamer waiting for the release of Call of Duty: Infinite Warfare, there is news for you. The list of secret weapons and their locations have now been leaked and this development revolves around Classic Guns involving sniper rifles, machine guns and sub rifles.
Game tipster GreenGoblinHD (via his new YouTube video) states with confidence that Call of Duty: Infinite Warfare would have the Intervention sniper rifle-like gun. Existence of other classic weapons has also been hinted at by the tipster.
Along with the above, GreenGobilHD also details the unlocking mechanism for obtaining classic weapons in Infinite Warfare. The tipster also quotes an official tweet from a designer at Infinite Ward. As per designer Joe Cecot, players would be able to unlock Classic Weapons from the classic weapon tokens earned by prestiging. Joe also states that players would even be able to choose how the weapons are unlocked.
The above represents big news as far as Call of Duty loyalists are concerned, as according to Joe Cecot classic weapons would be unlocked just by playing the game and mastering prestige. Also, Joe Cecot (via another official tweet) revealed that the specific Classic weapons will be made available to players in the beta build of Infinite Warfare.
Call of Duty: Infinite Warfare, the highly expected first-person-shooter (fps) game, is slated to be released across the world for gamers owning Microsoft Xbox One, Sony PS4 and Microsoft Windows PCs, on November 4. The multiplayer variant of the title has garnered increased anticipation at this juncture.