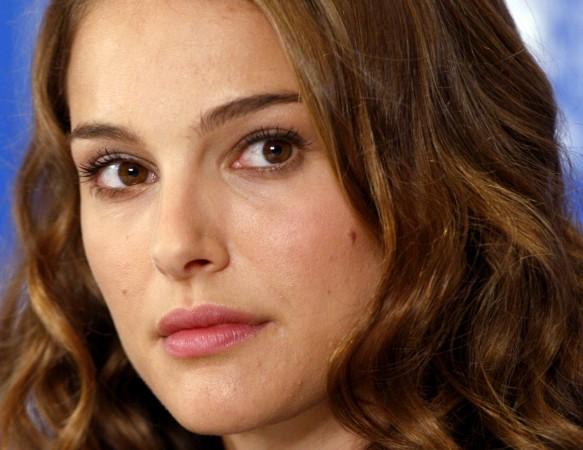 The latest series of leaked emails by Sony hackers has reportedly infuriated 'Black Swan' star Natalie Portman because she find herself entangled in a mess that she didn't chose to be in.
Relativity Media CEO and The Social Network executive producer Ryan Kavanaugh had mailed a number of celebrities including Natalie Portman, "Her" star Scarlett Johansson and TV host Ryan Seacrest about anti-semitism in relation to the Gaza conflict.
Kavanaugh compared the situation in the worn-torn region of Gaza to the Holocaust. The email sent by Kavanaugh on 29 August 2014 was in response to the one that was sent by producer Ron Rotholz.
The email read: "The problem is that Moore ' law is kicking in. Before the summer 50 percent of college students supported israel, today less the 25 percent do. There are hate crimes against heed happening in almost every major metropolitan city, now including the US. We have let this happen. And it's our job to keep another Holocaust from happening. Many of you may think that can't happen, that is extreme. My Grandmother told me over and over again remember no one believed it could happen and everyone thought the government would not allow it to. It took 5 years before the us stepped in, and 12 million dead. If you pull newspapers from pre-Holocaust it seems eerily close to our world today," Gawker reports.
After receiving the mail, Portman replied: "You should not be copying me publicly so that 20 people i don't know have my personal info. i will have to change my email address now."
Not ready to accept that he was at fault, Kavanaugh replies in an accusing tone to the "V for Vendetta" actress, saying, "Sorry. You are right jews being slaughtered for their beliefs and cannes members calling for the boycott of anything Israel or Jewish is much much less important then your email address being shared with 20 of our peers who are trying to make a difference. my deepest apologies." (Grimace emoji.), The Independent reports.
Other people mentioned in the email chain were Hollywood heavyweights like Def Jam founder Russell Simons and GOP pollster (and former boss of Israeli Ambassador to the US Ron Dermer) Frank Luntz.
Earlier, the hackers who call themselves Guardians of Peace (GOP) leaked emails between Sony Pictures movie chief Amy Pascal and one of its top producers Scott Rudin. The emails referred to many stars like Angelina Jolie and Adam Sandler. They demanded that release of "The Interview" that centres around an assassination plot of North Korea's leader Kim Jong-un, be cancelled.
However, the movie was released in a few theatres and also on digital platform on the Christmas Day.