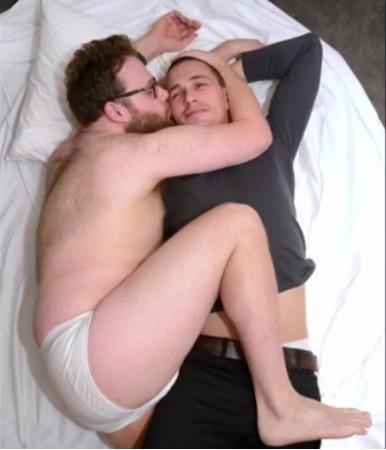 Just days after Sony Entertainment's CEO and Chairman Michael Lynton said in an interview that the studio will definitely release "The Interview" but was not sure of the medium, it has decided to allow the controversial movie to play in some US theatres on Christmas Day.
"We have never given up on releasing 'The Interview' and we're excited our movie will be in a number of theatres on Christmas Day," said Lynton and added, "At the same time, we are continuing our efforts to secure more platforms and more theatres so that this movie reaches the largest possible audience," Deadline reports.
Sony's decision to pull out the Seth Rogen and James Franco starrer film came under fire from US President Barack Obama and others who said the studio caved under pressure from hackers allegedly supported by North Korea.
The White House applauded Sony for its daring move after the studio decided on "a limited theatrical release" of the film, which is about assassinating North Korea's supreme leader Kim Jong-un.
"The decision made by Sony and participating theatres allows people to make their own choices about the film, and we welcome that outcome," presidential spokesman Eric Schultz said in a statement, Reuters reports.
Sony's battle with the hackers hasn't ended as yet, but the studio is trying to move on from it. Lynton said: "I want to thank our talent on' The Interview' and our employees, who have worked tirelessly through the many challenges we have all faced over the last month. While we hope this is only the first step of the film's release, we are proud to make it available to the public and to have stood up to those who attempted to suppress free speech."
On Sunday, Art House Convergence, which represents 250 indie theatres, posted a letter to Lynton and Sony's movie Chief Amy Pascal saying that it would screen "The Interview."
The Alamo Drafthouse Cinema chain said on Tuesday that it will show "The Interview" at its Dallas-Ft. Worth theatre and its Yonkers, New York, theatre. Even though the cinema chain has 17 theatres all over the country, it has only confirmed the news for only two theatres.
It is learnt that the Plaza Theatre in Atlanta and Chalmette Movies outside New Orleans will show the controversial comedy flick. Los Angeles' Cinefamily has also vowed to show it.
Chalmette will screen "The Interview" at 4:30 pm, 7 pm and 9.30 pm local time on Christmas Day.
However, there is no news of the big cinemas of the United States like Cinemark, AMC and Regal playing the film.