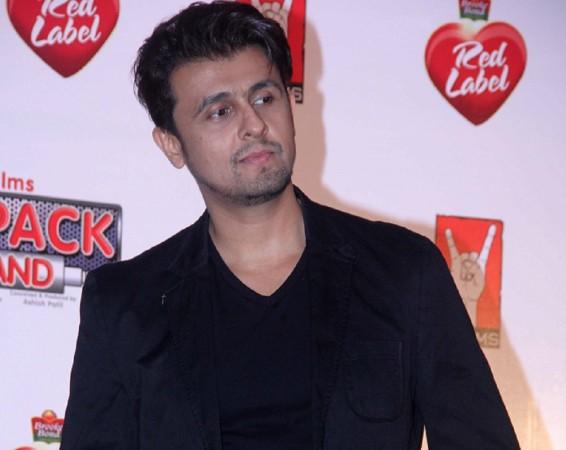 Sonu Nigam sparked a controversy on Monday– and was trending on Twitter– after his tweets expressed annoyance at being woken up early by Azaan (The Muslim call to prayer). The singer called the practise 'forced religiousness'.
Read: Sonu Nigam rants about Azaan and forced religiousness, sparks off controversy; check Twitter reactions
His tweets triggered a mixed reaction from Twitteratis across the country. While many slammed him for hurting the religious sentiments, others extended their support in banning loudspeakers on public places.
Surprisingly, not many Bollywood celebrities have commented on the issue, probably out of fear of hurting the religious sentiments of their fans. However, actor-producer Pooja Bhatt has taken a sly dig at the playback singer on Twitter.
Without naming names, Alia Bhatt's sister said she finds the sounds of Azaan and church bells quite blissful.
I wake each morning to the sound of church bells & the Azaan in a quiet by-lane of Bandra.I light an aggarbatti & salute the spirit of India

— Pooja Bhatt (@PoojaB1972) April 18, 2017
On the other hand, when Hindustan Times asked her father Mahesh Bhatt to comment on the issue, he declined.
Singer Sona Mohapatra chose to remain unbiased. "As humans, we tend to react instinctively to anything. We should be more sensitive to each other's comforts. Any religion or anybody seeking spiritual salvation doesn't need a plea — be it Muslims singing the azaan or Hindus with their bhajans," she told the daily.
However, Sonu found support in his fellow singer, Shaan, who said: "I support what he has tweeted, not because he's a friend but because he's right. The law of the land is equal (for) all. Be it Azaan or Hanuman Chalisa chant or any other religious practice, one must see that noise pollution must be curtailed."
Singer Kailash Kher said: "Sonu has highlighted an important aspect of our life. Inhoney yeh bahut gehri baat boli hain (He has spoken deep thoughts). We can't impose religion on anyone. Humanity is the biggest religion."