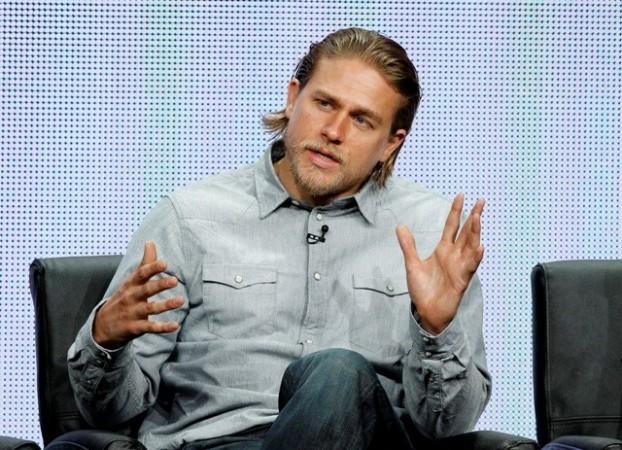 Charlie Hunnam, the actor who just wrapped up the popular biker series "Sons of Anarchy", has been signed to play the complex role of a drug lord in Legendary's "American Drug Lord". The film will be written by "American Sniper" scribe Jason Hall and will be produced by Plan B's Dede Gardner, Jeremy Kleiner and Hunnam.
Based on the 2011 Rolling Stone article, "American Drug Lord", the film will revolve around the story of Edgar Valdez, who turns into a cartel leader from a high school football player. He starts earning $130 million per year by moving drugs from Columbia. He allegedly filmed the executions of his rivals and shared them on the internet before risking his life in the cartel rivalry.
Jillian Share and Sophie Sikora will supervise the blockbuster, according to Deadline. it is believed that Hunnam's presence in the film will only prove to be an advantage as the actor already has a huge fan base. The 34-year-old actor is reportedly a Legendary darling. He has already worked with them in "Pacific Rim" and is currently working with them in "Crimson Peak".
In "Crimson Peak", the Hunnam plays the role of Dr. Alan McMichael - who fancies the female protagonist in the film. "He's a totally different character than I've ever played. He's a very kind of quiet, shy, thoughtful kind of stoic, taciturn, very learned guy who is madly in love with the female hero, but she just can't even see him because Benedict Cumberbatch, this larger than life swashbuckling ladies' man, shits all over my love and makes it unrequited," Hunnam said about his role in the film to Collider.
Meanwhile, Hunnam is yet to reveal details about his character in "American Drug Lord". He is also being considered for the role of King Arthur in Guy Ritchie's upcoming film.