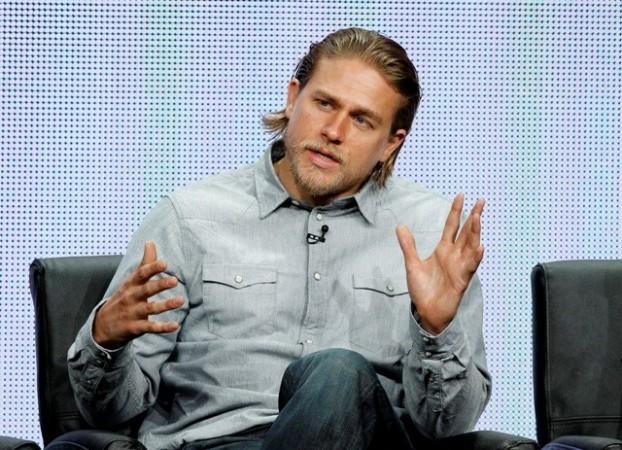 Charlie Hunnam has recently revealed that he likes getting naked in the nature, but that he will never shed off his clothes for any "home photo shoots."
The actor who was recently seen in the "Sons of Anarchy's" finale said he is fond of new technology, but he does not store any scandalous photo in his iCloud account.
"I just got an iPhone last year. I love Apple products, but I don't use the cloud. I don't trust it, so you won't find any nude photos from me personally [out there]. It's much more likely that I'd be followed somewhere and had taken off all my clothes to jump in a pool of water on a hike or something," he said in his interview to Cosmopolitan.
The actor also spoke about the character he plays and how he is not like them in his real life. He said he is opposite to what people get to see him onscreen. He is pretty "relaxed" and not a tough and violent person like his character, Charlie Hunnam on "SOA." The 34-year-old actor fantasises living in forests for a year or two, to rediscover life.
The actor also admitted that he loves binging on ice creams and often makes them himself. He has got an ice-cream maker from his girlfriend and he once reportedly made a double-dark chocolate ice-cream.
Meanwhile, Hunnam recently hung out with the "Fifty Shades of Grey" director Sam Taylor-Johnson. They both met at the producer Jennifer Klein's annual holiday party on 13 December and reportedly had a long conversation. The onlookers were surprised to see the two having a lengthy chat, according to Just Jared. They looked like "looked like old friends, laughing and smiling," further reported the website.
For those who are not aware, Hunnam was the first choice to play Christian Grey in "Fifty Shades of Grey." However, the actor bailed out of the film because of his commitment to "SOA." Jamie Dornan later replaced the actor.