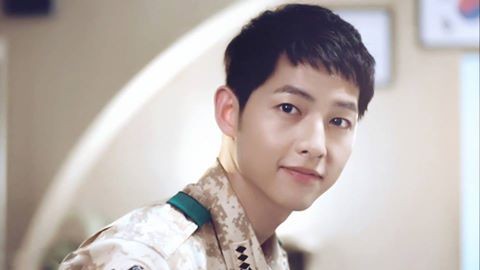 South Korean actor Song Joong-Ki, who is currently on a break after his marriage, will return to the small screen soon. The actor's agency has confirmed that he has received an offer to feature in a historical drama.
The historical drama, which is tentatively titled Asadal, might be his next TV project after Descendants Of The Sun. "It's true that Song Joong-Ki has been given an offer for the historical drama 'Asadal' but nothing is yet confirmed regarding his next project," his agency Blossom Entertainment stated, according to AllKPop.
The details about Asadal are not revealed yet, but reports suggest that it is by scriptwriters Kim Young-Hyeon and Park Sang-Yeon of Deep Rooted Tree and The Great Queen Seon Deok fame.
Producer Kim Jin-Won of The Innocent Man will be directing the drama and Joong-Ki has been approached for the role of the male lead. The drama is set to air in 2019.
The news of Joong-Ki being approached for the historical drama has come as a double treat for his fans, who are waiting to celebrate the second anniversary of the popular show Descendants Of The Sun.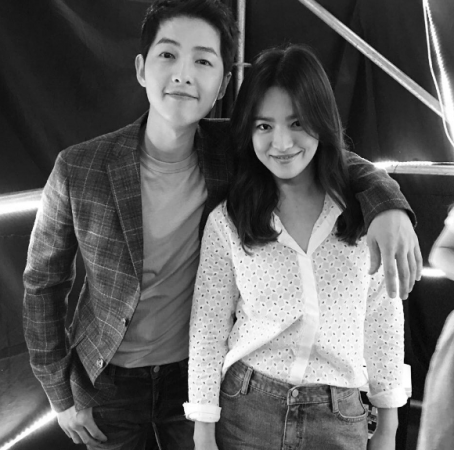 According to reports, popular on-screen couple Joong-Ki and Song Hye-Kyo, who is also his wife now, are likely to reunite with the cast and crew of the show Descendants Of The Sun to celebrate its second anniversary in April.
Joong-Ki and Hye-Kyo reunited with the team in March 2017. Hye-Kyo even shared a photo on Instagram of the entire cast and crew to celebrate the first anniversary of the show, but the post has since been deleted.
"Thank you for the 1st anniversary of the descendants of the sun," she had captioned the image in 2017.
This year, fans of the South Korean television series have planned a for-a-cause event to celebrate it, AllKPop reported.