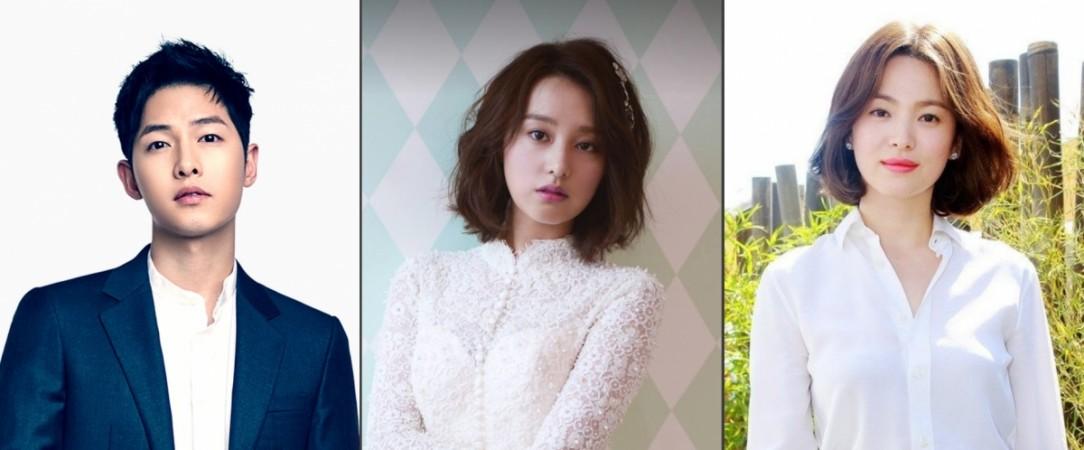 Song Joong-ki and Kim Ji-won's forthcoming period drama 'Asadal' might be getting multiple seasons if an industry insider is to be believed. However, nothing is set in stone at the moment.
As noted by website Soompi, a report from news outlet Sports Donga mentioned that there have been discussions about tvN's 'Asadal' getting multiple seasons. It was mentioned that the casting for the drama was made keeping this possibility in mind.
A source from the South Korean broadcasting industry has revealed, "It's still in its production stage and requires necessary discussions. They may withdraw from making the drama a seasonal one during the production process, but at the moment, it is currently in discussion."
Television channel tvN also released an official statement regarding the multi-season possibility of 'Asadal.' "The matter of 'Asadal' becoming a seasonal drama has not been confirmed. We are considering the possibility of the seasonal format," the statement read.
On July 26 this year, tvN had confirmed the casting of Song Joong-ki, Kim Ji-won and Jang Dong-gun for 'Asadal.' Other cast members include Kim Ok-bin, Jo Sung-ha, Choi Moo-sung, Chu Ja-hyun, Park Byung-eun, Yoo Tae-oh, Son Sook, Park Hye-joon, Jung Jae-won, Kim Ye-joon, and Heo-jung. Chu Ja-hyun will be making a special appearance in the drama as confirmed by her agency BH Entertainment.
The script reading of 'Asadal' took place on August 26 and filming is set to begin in mid-September. It will premiere sometime in early 2019.
Meanwhile, Soompi notes that Song Hye-kyo has already started filming her new drama 'Boyfriend' with Park Bo-gum. Now a source from the production of the tvN drama has revealed plans to film in Cuba, even though nothing has been confirmed yet.
"We are planning on going to Cuba to film, although we still have much to be worked out locally. It's difficult to say that it has been confirmed, because there are still matters that are up in the air regarding filming there, including the fact that we don't yet have permission to film in certain places.
"We are taking many things in consideration at this moment in time, but it is true that it's very likely we'll be going to Cuba," the source from tvN's 'Boyfriend' said. 'Boyfriend' is all set to air in November, this year.
Television channel tvN produced the hit K-drama 'Goblin,' starring Gong Yoo. It will also premiere another period drama called '100 Days My Prince' on September 10 at 9:30 PM KST.