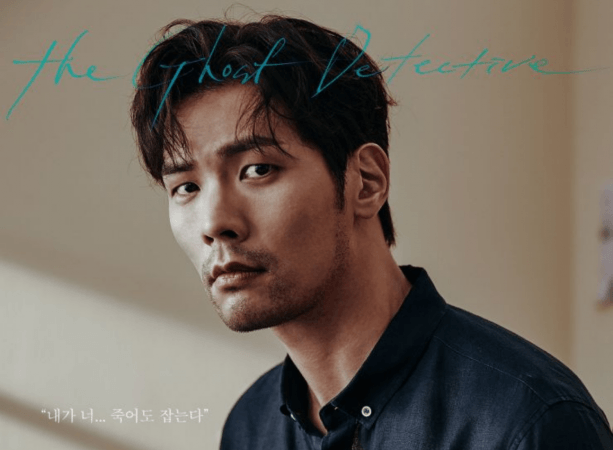 Actor Choi Daniel, best known for his comedy roles in South Korean television dramas, will be chasing ghosts in his forthcoming television project 'The Ghost Detective.' The actor recently talked about how he had to transform his look to play a more serious role in his latest drama.
As noted by Soompi, Choi Daniel appeared for a photoshoot and an interview with Elle magazine, Korea for its September issue. His light stubble and intense, brooding looks during the shoot gave a glimpse of what the audience could expect from his character in 'The Ghost Detective.'
Speaking about the drama, the 'Baby Faced Beauty' actor said, "The drama is a mixture of horror, fantasy and thriller. Because the character is in a crisis due to a mysterious incident, you will be able to see a more serious and desperate side of me."
Choi Daniel also revealed how the idea for his rugged, brooding look did not come from 'The Ghost Detective' production side but actually from him. "I was the one who suggested that I grow a beard first because I play a detective, and it seemed like it would fit the role. During the test filming, there were many positive reactions because it was different from my original image, but I'm used to this appearance. When I'm not working, I don't shave, and I also dress casually," he said.
The look paid off in many stills released from the upcoming drama that paints a dark picture of Choi Daniel's character Lee Da-il, who appears haunted and dishevelled. Look at the promotional photos below.
The first teaser is focused on Choi Daniel and promises a lot of signature horror elements like a muddy field at night during rain. We also get gradually panning shots of creaking doors opening and a mysterious female voice ushering Choi Daniel's character inside.
In another teaser, we see Park Eun-bin standing by a lake when Choi Daniel comes up behind her and puts a hearing aid on her right ear. The peaceful setting of the scene immediately changes to chaos as intense images of horror flash by the screen coupled with high pitched screams. Finally, the characters come face to face with a mysterious woman in a red dress who appears before them, smiling.
Park Eun-bin plays Jung Yeo-wool, the assistant of Lee Da-il. Lee Ji-ah plays the mysterious woman named Seon Woo-hye, who appears at every crime scene. However, the security cameras do not capture her image and it can be guessed that she is a paranormal presence.
The drama, also known as 'Today's Detective,' is set to premiere on KBS2, on September 5. It will fill the Wednesdays and Thursdays 10 p.m. time slot, KST.