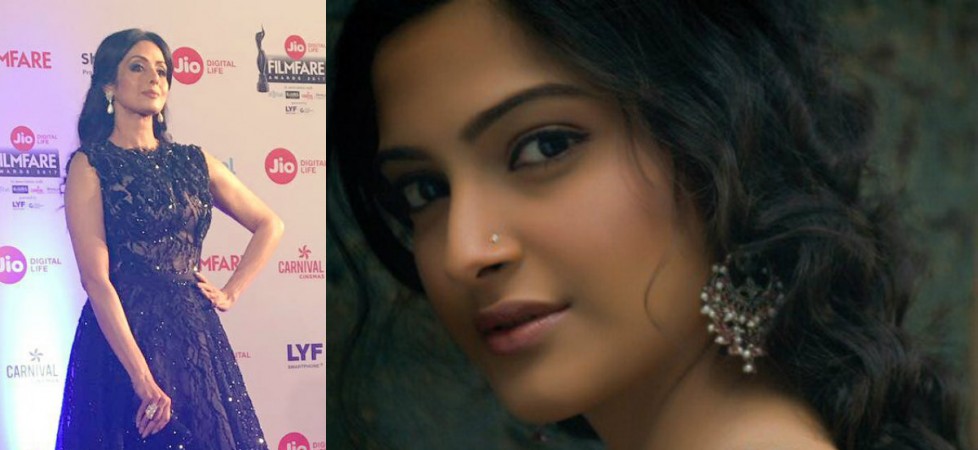 Bollywood actress Sonam Kapoor has been winning hearts with her beautiful features on screen. Actress Sridevi has managed to catch some of that beauty in a painting, and people seem eager to shell out some big bucks for it!
According to Mid-Day, the veteran actress has painted Sonam Kapoor's portrait from her pose in Saawariya. Sridevi has also made a painting of Michael Jackson.
Now, both artworks are set to be auctioned and the bid will start from Rs 8-10 lakh. The starting price of Sonam's painting is a whopping Rs 10 lakh, Mid-Day reported.
A source told the tabloid: "Sridevi has been painting for many years. It's her favourite pastime. In 2010, an international art house approached her to auction her work. But she didn't agree. Since the event in Dubai is for a noble cause, it drew her."
Talking about Sonam's painting, the source said: "Sonam has a massive fan-following in Dubai and her popularity has grown in the Middle East after her Project Runway outing with Ellie Saab. The bidders are hoping that the painting will sell at a high price."
Meanwhile, several reports have surfaced regarding Sonam's marriage with beau Anand Ahuja. Some reports even claimed that the duo's wedding is all fixed to happen in 2018 summer, and the venue has also been booked. Umaid Bhawan Palace in Jodhpur is rumoured to be the wedding venue.
This has served as a popular destination wedding venue for many celebrities. A report in SpotboyE stated that the wedding is indeed being planned but it will not happen until July 2018. However, there has not been any official confirmation either from Sonam or her beau.
The actress and Anand have lately been much more open about their relationship on social media. She had recently spent the Christmas with Anand in London.