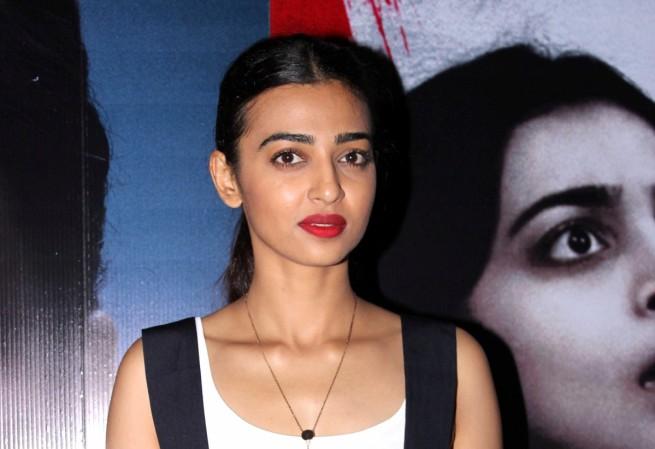 Radhika Apte is not someone who would entertain questions she finds inappropriate. The actress recently lost her cool when a reporter asked her if she had any catfight with co-star Sonam Kapoor on the sets of Pad Man.
Radhika was attending a press conference to promote Pad Man when a reporter asked her if everything was okay between her and Sonam on the sets.
"We don't have too many scenes together, but I really like her spirit. She is a lovely, wonderful actor, and a wonderful girl," she was quoted by Deccan Chronicle as saying said first. And then she retorted: "And why should there be problems?"
This is not the first time Radhika appeared miffed with mediapersons. She earlier lashed out at a reporter on being questioned her on the controversial nude scenes from Parched that had got leaked online.
"My friend, sorry but your question is ridiculous. Controversies are made by people like you. You saw the clip, you shared it with other people. You are the person controversies are made of," she had told the reporter.
The angry diva continued her rant: "I am an artiste and if I am required to do a certain job, I will do it. If you get out of your cocoon and look at world cinema and what people are doing, you will probably not ask me this question."
She was still not done, and said: "People who are ashamed of their bodies have curiosity about other peoples' bodies. So if you want to look at naked bodies, look at yourself in the mirror tomorrow rather than my clip. And then we can talk about it."
The actress will be seen playing the character of a rural housewife in Pad Man. Akshay will play her husband, and Sonam will be seen as a social activist. The film is slated to be released on January 26.