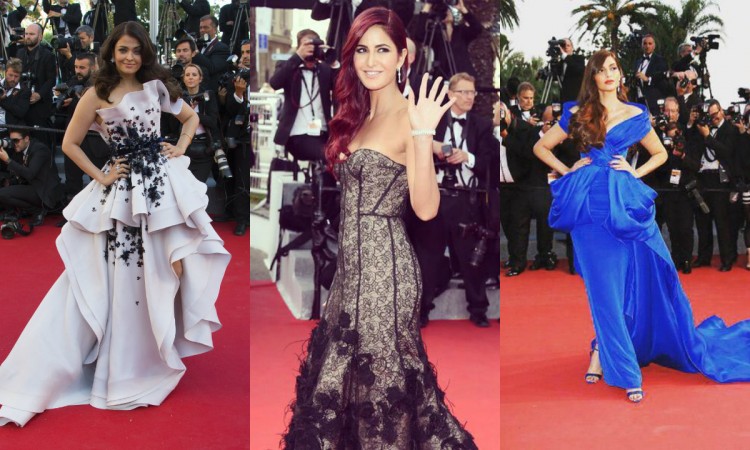 Sonam Kapoor, who is basking in the success of "Neerja," would love to work with Katrina Kaif and Aishwarya Rai Bachchan in the Hindi remake of "Charlie's Angels."
Katrina recently said that she wants all three L'Oreal Paris brand ambassadors to work together in a film and for that, a remake of "Charlie's Angels" seems to be a good option. So when Sonam was asked about the same, she told International Business Times India, that she would love to work with the two ladies.
"Why not? But there was already a film – 'Ashanti' released in 1982 - similar to 'Charlie's Angeles' that was done by Shabana Azmi, Zeenat Aman and Parveen Babi. So I get to play the role of Shabana Azmi when I grew up I would love to," she told IBTimes India.
"But since a film similar to 'Charlie's Angeles' is already there, I think Katrina will have to think of another movie for us to work together," she added.
Sonam, Aishwarya and Katrina have been promoting cosmetic brand L'Oreal Paris, but the three have never worked in a movie together. In fact, the three Bollywood divas came together for their first ever-commercial shoot for the cosmetic brand just recently.
Meanwhile, talking about the commercial shoot, Sonam said it was fun shooting with Katrina and Aishwarya. She had a blast shooting the commercial, which shows all three of them in a new light.
"I had a blast shooting for the campaign. I think it is really innovative and shows all three of us in a new light. It is beautiful how L'Oreal Paris has brought all of us with our individualistic personalities and choices together in the same frame for Advanced Haircare," IANS quoted Sonam as saying.