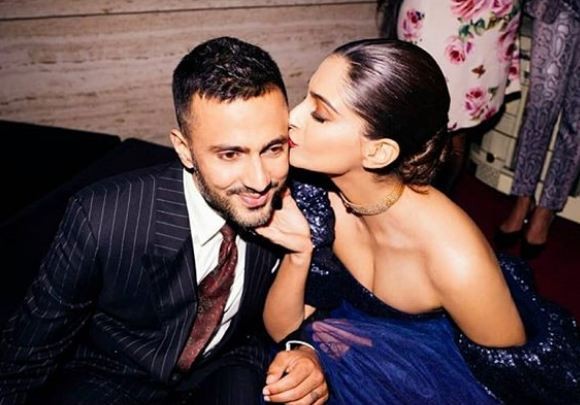 Sonam Kapoor and Anand Ahuja are a happily married couple now, but before falling in love with the actress, the businessman had tried to make her romantically involved with his best friend.
On a chat show titled "Feet Up With The Stars", Sonam revealed that Anand desperately wanted to hook her up with his friend.
"He tried to set me up with one of his best friends. So bad. There was a point when people were hell-bent on me being set up with this guy, I am not going to name him. He is very cute and very nice. He is still available. But there wasn't that vibe," the actress said on the show.
He had even planned a surprise date for Sonam with his friend, but instead, it had turned out to be the couple's first interaction.
"They basically conned me during the promotion of 'Prem Ratan Dhan Payo' to come out for a dinner, I had no idea this boy was going to be there. And I see Anand has come with this guy. And I ended up speaking with Anand the whole evening. That was the first time I saw him and had a conversation with him, Anand was trying really hard because he loves his friend," Sonam added.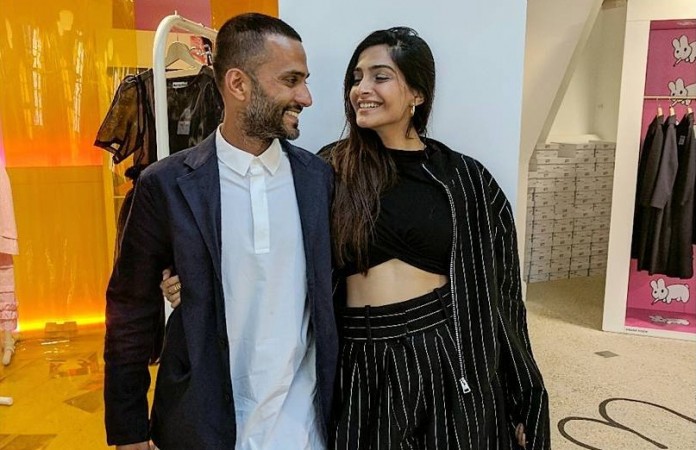 She also revealed that she and Anand soon started calling and texting each other, following which they fell in love.
The Neerja actress also replied to some really candid questions related to her bedroom secrets. During a rapid-fire round on the same show, Sonam said she prefers orgasm over foodgasm, not-so-quickie over quickie, lights on over off, dirty talk over role play, but she would prefer neither hand-cuffs nor blindfolds. When asked what the kinkiest thing she has in her wardrobe, the actress said her corsets. She also said that she prefers to be in pyjamas or wearing nothing on the bed.